In good grooming, clothing is only a part of the whole picture. But it is the most obvious and easily observed aspect. That is why it is also very important.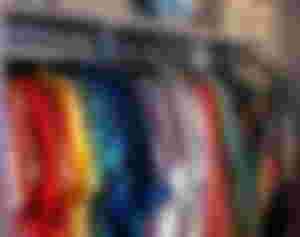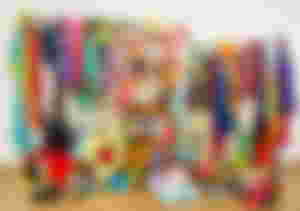 The way we groom and dress affects not only you but others as well. Good grooming gives you a healthy appearance. It makes us likable. It gives other people an idea of your character. In school and even in the workplace, it gives an impression of neatness and efficiency. Most important of all, it honors God.
Consider, then the following Seven C's in good grooming.
Cleanliness: This is basic, but very essential. You need to be odor or dirt free. This means taking a daily bath/ shower and applying deodorant if needed. As for clothes, it means having them laundered and clean regularly.
Condition: Your body has to be healthy and in shape. If you are overweight, it makes a big difference to lose pounds to literally look good. When you are too large, its hard to find clothes that flatter your figure. Your clothes should also be in good condition..repaired, not worn out, faded, run down, or torn.
Comfort: When choosing clothes, determine first if it is fits physically, or can you move freely in your outfit. Don't be deceived by the concept of " beauty before comfort, " or never mind if I can't move in these clothes 😂, as long as it looks good, it'll do."
Don't be a fashion victim. Know that FADs are precisely that: For A Day, and what looks good on others may not necessarily do anything for you.
Ask yourself also if your clothes are becoming to you. That is, do they fit your personality. Otherwise, you will just feel awkward in them.
Carriage: Your overall posture will greatly affect your clothes. Not even the most expensive gown will look dazzling on a slouching debutante. Remember to sit, stand and walk tall even in your most simple outfit. And don't forget your "facial posture". A pleasant, smiling face can make a huge difference!
Color: Choose the shade of color you use. You need to know your skin tone., whether it is warm (yellowish/golden) or cool (pinkish/bluish). Generally, when you wear a certain color, you can tell its your color if the mirror and/or your friends tell you that your face looks healthy,your eyes are full of life, your hair shines, and your skin glows. A shade that doesn't fit you will make you look old, sick or tired. It will drain the color from your face, cause dark circles under your eyes and make your hair look drab.
Combination: Match tops (shirts, blouses) with bottoms ( pants, skirts) wisely. Make sure that colors complement, not clash. Match solids or plain colors with prints. (Stripe, florals,etc)
During a rainy day or when you find extra time drag out all your clothes from your closet and try mixing and matching them. Be sure to take note which looks well with what. You'll be surprised at how many combinations you can come up with., so that even if you don't have that many clothes, you won't get bored with them since you can wear them in different ways.
Don't forget accessories; shoes 👡, bags 👜,scarves , hats 🎩, jewelry 💎. They can change an outfit in an instant. Just be sure not to go overboard, though. To project a peaceful countenance,better have a little than too much attention...grabbers. The general rule is to have only Seven accessories on at a time...and these include your shoes and bag, besides jewelry.
Circumstance; As a teen trying out your social wings, social blunders are bound to occur. Remember the two Ps: propriety and practically. Keep a balance between appropriate and being dressed for the occasions with your age and budget.
Different occasions require different sets of clothing. So be sure you know the culture of the occasion. For formal such as weddings and parties, wear fancy dresses (lace, satin) and jewelry. Avoid denim pants (maong), tee shirts and rubber shoes. At school, let the uniform serve its purpose of equalizing social levels. There's no need to don so much jewelry or expensive accessories to prove you're well to do..or worse, to look like you are. Casual events such as mailing, outings and picnics deserve equally casual attires such as pants, tees and sandals. And you would look best engaging in your favorite sports donning sports outfits.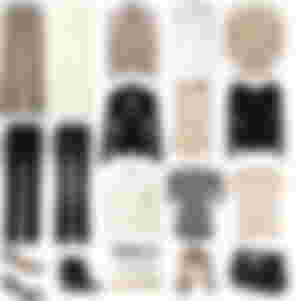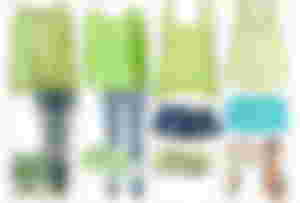 You don't need to have many clothes or substantial allowance to be dressed well. Those who have both still cry out " I don't have anything to wear! " All you need is know..how and a good sense of what's right.
start clean, stay in shape,shop wisely,save special clothes for special occasions,and spend time to plan.
*A few minutes a night for the next day's attire. Decide what to wear and lay them all out. You'll start the day right knowing you have to fret with deciding what to wear.
*A few minutes for an upcoming special event. Don't wait until the last minute to buy an outfit for a long awaited party. You may not find something you really like and end up setting for second best.
*A few minutes for trips, At least one week before the trip, plan your wardrobe. Make a checklist of what you're bringing. Check the combination of your outfits. You may find out you don't have to bring so many pants if a few will match several tops. It also helps to stick to one color scheme.
When you plan for your trips, you should avoid.. Mis-matched outfits, bringing too many things,rush and panic,clothes and things that need to be cleaned and repaired, forgetting things.
That's all thanks for reading.
Start matching your clothes now. It's really fun and entertaining. Enjoy ❤️
Love lots ❤️