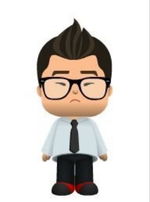 Hello, Read.Cash friends and content creators. I hope you guys have a great start to the week.
I'm back! Did you miss me? (you can hear the echo of my words, LOL) In case you hadn't noticed, I moved away from the platform because I felt disappointed in myself. I don't know how the idea that Rusty's visits were some kind of quality seal and having lost his liking I felt a little disappointed. If you ask me how I got that idea, I would answer that I don't know!
Since I arrived at this community a little more than two months ago, I came for the love that the lyrics and the stories make me feel. The idea of generating some BCH was not all that motivated me, let's be honest, sharing with many people around the world and thus enriching my knowledge by observing different points of view on the same subject is something that money could not buy.
The fact is that speaking with great friends. That I have made here, and they have encouraged me to continue, I have returned, although I made my presentation in my first post in my mother tongue (Spanish) you can read it here using the translator My beginnings. A little evolution.
I decided to introduce myself to everyone because they don't know me. Thank you, @CoquiCoin for, the words of encouragement and; for motivating me to come back. I owe this mainly to you.
My name is Jose Enrique, but on most social networks and on Noise.Cash you can find me as @Kike9781. I am an accountant-auditor by profession and a storyteller by passion; currently living in Venezuela, a country in the north of South America.
As a good Auditor, I am a great lover of numbers, statistics, and economics, which made me gradually gain a love for the world of cryptocurrencies, obviously, I am not a great expert, rather I consider myself a great novice in this aspect, but the little I know I have learned it self-taught and reading you guys. I am also a big soccer fan, I would say that I am a big consumer of soccer games, I watch and try to keep myself informed a little bit about most of the big leagues around the world.
As I became part of this community, I also discovered that I love creative writing. I usually participate in the dynamics that I observe and call my attention. As well as I discovered that I like to create fictional stories, with characters and scenarios created just using my imagination.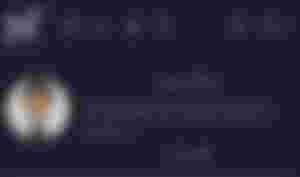 Before arriving at ReadCash my experience in the blogging world was practically null. I had one for a hobby in the time when Blogger was fashionable, LOL. Doing some research for the excess of free time during the pandemic, and learning about cryptos, I met Noise.Cash by those sister lands, not too far away. I have approximately 4-5 months, and although practically all my content is in Spanish. I have managed to create a good circle of friendships.
One fine afternoon, reading many publications, I found an article by @PVMihalache about his League AxieBCH Arena and the opportunity to join his league in the UCL Fantasy. I requested permission to participate. And since then, I have been competing with them and, it has been a pleasure.
Reading a little about the participants. I was curious about their #Club1BCH Tag and started to look at their goals and reports about this aspect. I was curious and, in my short time in Noise, I have accumulated a little more than 0.75647 BHC. I will be a liar if I tell you that I keep them all because I have bought a few chocolates with them, but I do save the vast majority of them.
I have put aside the bad feelings I have been experiencing; and, I have decided to give free rein to what I love and have discovered that I like, which is writing, so I will not be impatient and much less anxious waiting for the visit of my friend Rusty, I will continue sharing with all the good people I have met here and I will not name them for fear of forgetting some of them. So I hope to reach the goal of 1BCh before Christmas.
So take it easy Rusty, take it easy, I'm Hulk! LOL.
See you next time! We'll keep reading!
Monday, November 8, 2.021

Do yourselves a favor and look at the content of my sponsors… You will learn and be entertained by their great posts. 
All writing is 100% original.
Cover Image: David Shares on Unsplash
All images contain the credit; otherwise, they are my property.