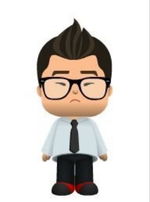 Kyle was a very advanced child for his age. On many occasions; that had caused him problems because despite his young age. He managed to understand from the innocence of a child many of the things in life. 
Christmas came, and all his little friends were getting ready to write their letter to Santa. They all met to talk about the long list of toys they wanted, and they lived a kind of collective dream, where variety reigned, from the classics to the most technological toys you can imagine. 
And there was our little friend, silently, just watching the crowd, and when he was challenged to confess, he just quietly turned away.
 Christmas night was approaching and Kyle's mother, among the many worries she had, because she is part of the board of directors of one of the most respected companies in the city, saw with astonishment that the little boy refused to make his wishes known, and she told her husband, a well-known doctor in the county that apparently her son had something because he refused to write a letter to Santa.
Kenny, as his father's name was, had all his thoughts occupied in the next operation he had to perform, it was something complicated, and that could possibly catapult him to the position of Director of the State Hospital, he simply did not pay attention to his wife, just nodded his head and mumbled in response:
- Soon he will tell us what he wants, and we will buy it for him; otherwise, we will give him the latest video game console on the market, and he will surely love it.
The days passed, and everything had gone according to the planning of both parents; Kyle's mother had been on the cover of a prestigious magazine of successful women entrepreneurs and executives, her conglomerate of companies had reached the top in their industry, and she had reached the long-awaited position of CEO, she felt full and fulfilled, as she had never felt before.
Meanwhile, her father's career was rising like the foam on a bottle of champagne. No one could stop his ascent to his dream position, and several, universities had knocked on his door, offering him the position of full professor and a laboratory for him to study everything related to his branch of medicine. Everything he had fought for and prepared for was happening.
A happy and prosperous family, nothing wrong could happen, or so they thought. Christmas night arrived, the letter simply never appeared. The parents only thought it was an act of rebellion of their son; who knew he could have the toy he wanted because his parents had enough money to buy it for him. As none of them had time, the driver was in charge of purchasing the last video game console as they had planned. 
They spent a night worthy of a movie, the house full of guests, food, and drinks in abundance, and as had become tradition, after the Christmas Eve dinner, it was time for gifts.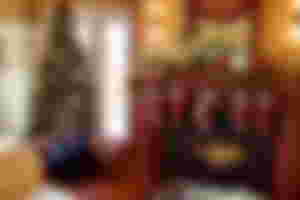 Everyone went to the living room, and sitting around the tree, all of Kyle's little friends went by to read their letter and pick up the gifts that this kind family had prepared for them until it was time for the little boy Kyle, his father gets up from his seat and takes the gift box that had been bought for him and says out loud:
- My little Kyle, here is the gift that Santa brought you; one of his helpers told him that you dreamed of him, and here it is. 
The little boy, armed with courage, says to his dad:
- Wait a minute, daddy. I haven't read my letter.
The father, with an astonished face, smiled and said:
-Ok, son, you can read your letter, we are sure Santa already knows what it says.
The boy climbed up on a chair, like someone seeking a privileged seat in an auditorium, and began to read:
Dear Santa:
I write you as always these short lines to thank you; for how good you have been with all my little friends and my family. Every day I hear how well mom's business is going; it also fills me with joy to see dad come home and hear how many lives he has saved.
(At that moment, his parents looked like statues conveying pure pride in their son's words).
So I am very grateful to have them as parents, so the only gift I ask you. Is that you give them a little time so they can talk to me; although I know how important their jobs are and that is what brings us bread on the table, there is never time for me, I can not share with them because they are too tired, so if you can dear Santa make them have a couple of hours of a day to devote to me.
An uncomfortable silence filled that room; neither the guests nor the child's parents knew how to react to that event, so the party was concluded and everyone left in silence.
When the three of them were alone, they merged in one of the strongest and most sincere embraces that family had ever experienced; and being so, they promised their little son that from that moment on he would be their priority.  

This is my entry for the "Christmas contest" of mom read @gertu13 Sorry for the confusion, I promise not to do it again (within the next 5 minutes)
Try Smile all the time!
See you next time! We'll keep reading!
Tuesday evening, December 14, 2021.


All writing is 100% original.
Cover Image: Photo by Addy Mae on Unsplash 
All images contain the credit; otherwise, they are my property.

I can write thanks to the impulse of my sponsor. They are great people who create great content.