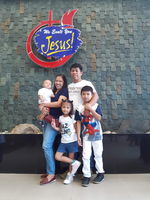 Hi folks!. Happy Tuesday to you all!. Today, December 7, 2021 is my first day of RTO or Return to Office after more than a year of working from home.
For this month, we are required to report to office once a week. We've been asked to choose the day wherein we will be reporting to office. Since my kids' online school is MWF, I choose Tuesday!. That's why today is my first day in the office during pandemic period!.
I planned of going into bed early because I need to wake up by 3:00AM to prepare for work. I need to leave by 4:00AM for my 6:00AM shift. However, I struggled a lot! I couldn't sleep despite of efforts to fall asleep.
At around 2:50 AM, my youngest son woke-up so I decided to get up from the bed and prepare for work. I took a bathe at around 3:00AM but of course I have to heat a kettle of water first because the water is so cold!. I cannot resist it!.
Before 4AM, I am well dressed already and so I took some selfie to mark my first day of RTO. I posted some in my FB page.
charaaannnn!!!.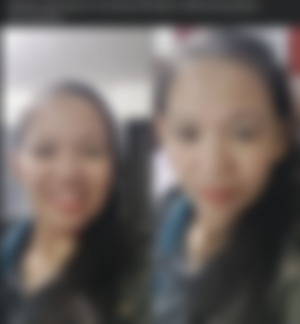 Look at those eye bags!..hahaha..Effect of no sleep!.
When I told my husband about it, he teased me that I am just being excited of my first day of RTO.
My husband don't want me to commute so he decided to drive me to the office. But since we don't have a stay-in helper yet, my husband and I decided to bring the kids with us.
We left the house at around 4:00 AM. We took the express road to lessen our travel time because I am aiming to arrive in the office by 06:00 AM. But to our surprise, as early as 5:00AM, there's congestion already along the road.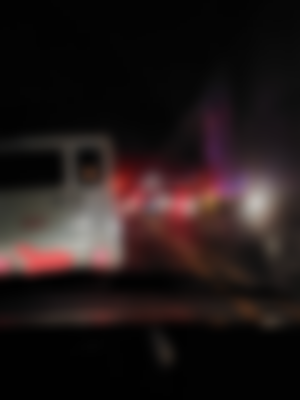 I thought I won't be able to make it before 6:00AM in the office, but luckily, I arrived in the office at around 5:39AM in the morning!.
I am just so excited to sit in front of my desk again!. I just missed my dual monitor, and spacious desk.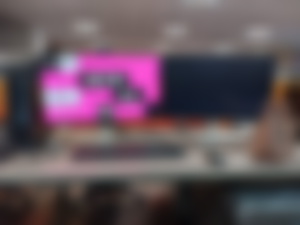 My monitors are actually new. They are bigger than my old ones. The CPU is new as well and it's much smaller as my previous one!.
Total headcount in the office is too few around that time. I guess we're just like 3 to 5 maybe.
I am so sleepy earlier while in my desk. I believe I accidentally fell asleep at my desk multiple times earlier!. Good thing, there's mirror on the desk beside me hence as soon as I woke up from accidental nap, I immediately check myself in the mirror and tried to compose and fix my face right away!.
Unlike from previous weeks where I am too much busy at work, this week onwards, my workload is actually super duper light! . So most of my shift are in "PANGGAP mode!". I have to pretend that I am busy and as if I am doing something but in fact, I am doing nothing! hahahaha...
Anyways, another good stuff from returning to office is the free meal!.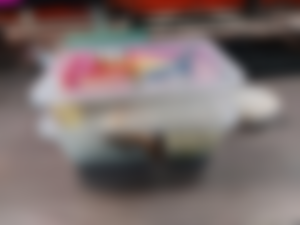 I don't really like the meal. It's like a sauted chicken and there is a side dish macaroni sprinkled with some herbs!..I don't really like herbs hence I did not enjoyed my meal that much!.
But the dessert (egg pie) is perfect!. It's so delicious!.
My shift today ended so well. As mentioned above, it's mostly spent in PAGPAPANGGAP mode.
---
I feel so tired and so sleepy earlier hence as soon as we arrived, I go straight to our bedroom and took some sleep. My youngest son joined me in my nap as well.
Many thanks folks for listening to my today's story.