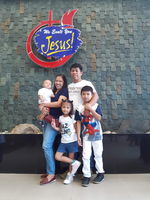 Date: October 4, 2021
It's late already (around 12:09 AM to be exact as of this writing). I am not able to write earlier because I really felt tired right after my shift (my work). I've extended again my shift today for like 4 hours.
It's been 3 consecutive days already that I am extending my shift due to the current issues we are facing at work caused by the DST clock change. It's exhausting already , I mean it!. But then, I don't have a choice but to do my job.
Anyways, let's not talk about my work for now, I wanna forget about it for a bit.
I am able to recharge a bit earlier because I am able to take a 1 hour nap around 7PM to 8PM. I can't really resist the tiredness earlier hence right after I shutdown my PC, I go straight to bed.
---
As promised yesterday, I'm gonna share the second part of my October metrics report which covers how much I have earned in total from last month.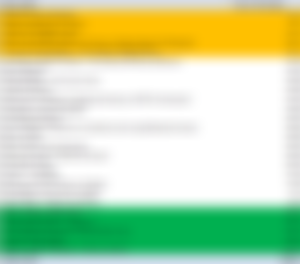 My 26 articles was able to accumulate a total of $159.86.
And how much of it went into my wallet? I've got $130.47.
That means, I've spent around $29 in upvoting other articles and to those who bother to spend a minute or less to leave a comment on my articles last month.

See below snapshot.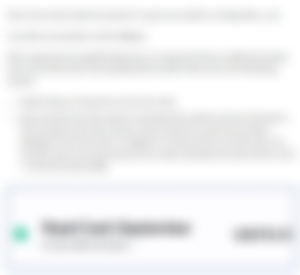 That means, I've got around 0.06 BCH more last October compared to September earnings.
If you will look in the USD equivalent, difference is quite significant and noticeable because market became so bearish last September.
For my sponsorships, I have three addition in my list.
From 10 writers last September, I have total of 13 as of this writing.
Whereas for my sponsors, from 8 sponsors last October, I've got 3 more sponsors as of this writing. Which means, I have 11 sponsors in total. Wow!. Thank you so much for all your generosity guys!
Furthermore, I am proud to say that from triple one (111) friends last September, I have now 166 subscribers!.

Wow! Thank you all for your support as always.
I know lots of you have been my constant commenters and you might also noticed that I've already been your constant commenter as well.
Many thanks for spending time reading my articles (as always) and exchanging conversation with me.
You're one of the reason why I am enjoying my tenure in this platform and I always look forward to have a chat with you in a daily basis.
However, as you may aware of, most of the times, I am occupied with my work and my house chores but as soon as I am able to find some spare time, my agenda for sure is either read.cash and noise.cash.
I am not good in names to be honest hence I often mix you up with the other users.
---
Write and publish atleast 1 article per day = Failed.
I am able to publish a total of 26 articles only for the whole month of October whereas the expected or target is 31 articles because October month has 31 days. I have few misses due to important occasions that I needed to prioritize .The latest is my husband's birthday celebration at the beach which I featured in my article few days ago entitled : Quick Getaway!
Earn at least $3 per day = Failed.
There are days where I am able to cash out $2, most of the times $3, there are times where I've got $4, the highest I've got in just a day so far is $8 but it only happened once. However , there's also a day or two that I've got $0 - none at all.
HODL all my BCH earnings = Failed.
As I have mentioned in my Quick Getaway! article, I sold 0.2 of my BCH asset because we used it as our additional budget on my husband's birthday celebration (at the beach) last October 31st. As much as I wanted to HODL, I cannot also resist my want to go out and unwind for a while and smell the breeze of air near the shore.
Gain more Friends from the platform = Achieved!.
I believe, of all my goals last month, this is the only one that I am able to achieve :).. I have more friends now in this platform. I felt comfortable exchanging comments with them already and they are like my daily virtual friends whom I constantly talking with whenever I've got some spare time.
---
Despite my failures against my October goals, I still felt motivation to continue and stay active in this platform. In fact, I even able to convince my two cousins to join in. Shout out to @EmAeDi_13 - a good poet and story writer and @Gracia42 - a high school teacher . Please join me in welcoming them folks!.
And that concludes my Monthly report!. Thank you all for your time.
Writing completion time: 01:08 AM