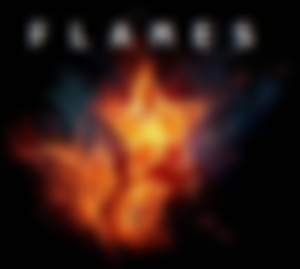 I know some of you knew what this article is all about upon seeing the title itself "F.L.A.M.E.S".
Can you raise your hand if you're one of them?
Alam na alam ito ng mga naabutan ang 90's na katulad ko.
During our adolescence stage where we started to feel and understand the word "CRUSH", lahat gagawin para lang maramdaman mong may pag-asa kang iCRUSH-BACK ni Crush. Kahit alam mo na imposible diba?
Naalala ko dati, may nagsabi sa akin na kapag sinulat mo daw ang fullname ni CRUSH mo sa isang buong papel. as in dapat punong puno ng name nya yung papel , at pagkatapos ay susunugin mo ito, and then yung abo ay iipunin at babalutin ng isa pang papel at ipapailalim sa unan mo sa pagtulog, mapapanaginipan ka daw ni CRUSH.

Syempre itatanggi ko pa ba? Ginawa ko yun..ahahaha!...pero wala akong pinagsabihan nang kahit na sino. Pasekreto ko din ginawa (yung walang nakakita sa akin kahit nanay ko).
FLAMES is a game we used before to predict what's your status with someone. It's like a relationship calculator or predictor.
Uso ito na ginagawa ng mga babae or lalake sa mga crushes nila.
First, let's identify the corresponding word that each letter in FLAMES represents (this is based on my knowledge and experience).
F - Friends
L - Lovers
A - Angry
M - Marriage
E - Engaged
S - Soulmate
In this game, you will only need a piece of paper and a pencil or a ballpen. This is more fun to do with your friend so try to gather them around as well . You will need to write down your first name and your flame's first name in a piece of paper. And then proceed with the next step. Check any letters from your first name that has matching letter from your flame's first name. Cross them out.

Count the remaining letters from your first name and so as to your flames name.

In my example, I've got 3 uncrossed letters from my name and then 1 from my flames name.

Sum-up the results.

3 + 1 = 4
Given the total count of the left-over letters from your first name and your flames first name, count it against the FLAMES word. If the total count is more than 6, just continue counting by going back to the letter F.
In my example above. I've got 4 in the total count. So, I will start counting from letter F till I reached the number 4.

As you can see, the number 4 ends up in letter M which means Marriage.
I'm so kilig that time of course kasi yung name na paulit ulit kong pinag-mamatch ay name namin ni husband (ultimate crush ko sya during our high-school days).
I also tried to do FLAMES sa full name namin. But when I did it, it falls in number 5 which is equivalent to E=Enemy so nagstick nalang ako dun sa firstname results which is Marriage.

I tried to do a research if meron na bang version nito online and to my surprise, meron nga!.
I saw this one : https://www.flamesgame.xyz/
You just need to enter your name and your partner's name (or crush's name) and then click on "CHECK FLAMES" afterwards.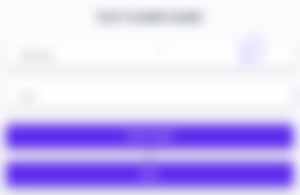 And just look at the result!..It's M = MARRIAGE.
I was so amazed that there's an online version of this already.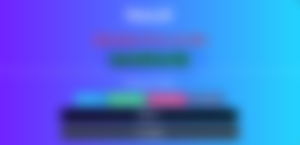 Though when I check, there's just a little discrepancy on the meaning of each letters.
From what I leaned during my high-school days, A is equivalent to Angry whereas in the aforementioned site, it is equal to Affection. And then to me, S is equivalent to Soul Mate while in the site, it's equivalent to Sister (Sibling).

I've also checked how the site calculates the result and looks like it's a bit different from what I've learned and I've practiced during my high-school days but surprisingly, it's giving the same result.

Anyways, however you played it before, nakakatuwa pa din alalahanin yung time na kikiligin ka kapag ang result ng FLAMES ninyo ni CRUSH ay Lover or Marriage.
How about you folks?

Yung mga nasa 30's and 40's na ang age diyan, alam ko nagawa nyo din ito before. Satisfied ba kayo sa result ng unang attempt?

I'm sure nung hindi kayo satisfied nagtry kayo isama pati middle names ninyo.

Nakailang ulit ka iFLAMES yung name ninyo ni CRUSH dahil baka sakaling magbago ang resulta.?
I hope you have enjoyed reading today's article of mine.

As always, I want to express my gratitude to all my lovely sponsors who trust me first in this platform. You might want to check their pages as well. They have lots of interesting articles there.