It's the first day of the week again!.1 day to go and we're on December month already!. Time really flies so fast isn't it? We cannot even noticed the dates sometimes!.
It's just Monday today, but we're already forward for the upcoming weekend, for Sunday to be specific!
I believe, most of us has something that we look forward to keep on going. Something that keeps on pushing us to continue and never surrender. Something that inspires us and motivates us to continue our handworks!.
I just wanted to set my kids as an example.
Every Sunday, it's been our family's habit that every Sundays, we will go outside. Either we go to Shakey's and buy our favorite Hawaiian Pizza and Fried Chicken, or we go for a quick picnic somewhere where there's no crowd.
As of this writing, we have two venues for our picnics. First is this place where we can roam around freely without worrying about passing vehicles, and in the afternoon, we can watch the beautiful sunset.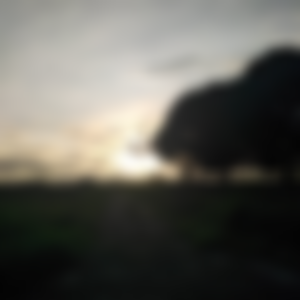 I so loved the sunset and the sunrise view. I love to watch it while I am near to our mother nature. I love to watch it with green trees and grass in the background. Hence, that place is a perfect spot for me to watch the sunset.
Here is another photo of greenery that I'm sure every nature lover will appreciate.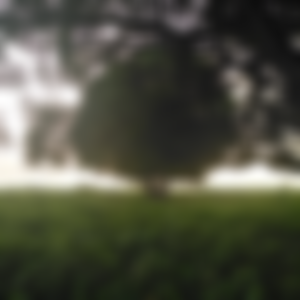 Every time we go to this place, we just bring our own "baon" (packed food). And then we'll allow the kids to run and roam around the place. It's like an undeveloped subdivision.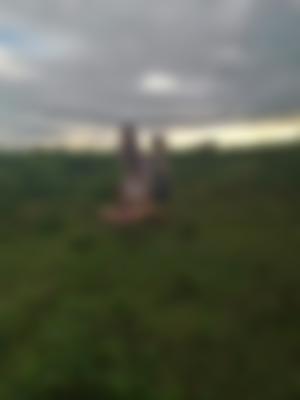 Just make sure you bring OFF Lotion or any insect repellant specially for the kids!.
What I really love about this place is that, it's safe for the kids!. There are no vehicles passing by, aside from those who also went there for a family picnic. There were also some who jog (with their family, and sometimes with their dog).
This place is a bit far from our home. It's less than an hour drive from our house. But it's worth it!. Specially if you see the beautiful sunset from there.
Couple of Sunday ago, we discovered a place which is perfect for biking. There are lots of bikers, going into this subdivision as well every afternoon. You can also see some walking and jogging with their dogs.
And since my husband and my eldest son has recently bought bicycles, we find this spot as a perfect biking venue because it is just few minutes ride away from our house. Since we cannot fit all the bikes inside our car, our eldest son will just go the venue riding his bicycle.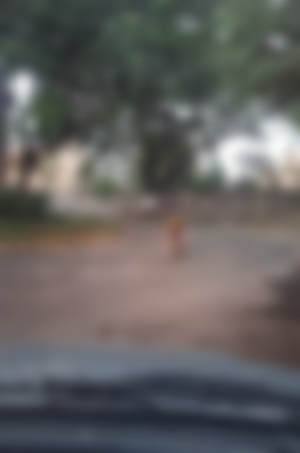 That's actually the main reason why we have chosen this place because of its proximity from our house. At least we can bring all of my kids' bicycles and so as my husband's too.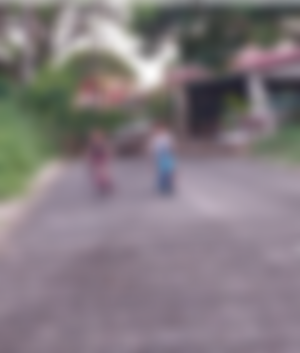 Above biking photos were captured from yesterday.
That pink colored bike is my daughter's bike when she was 1 year-old up to 2. The blue one was my youngest son's but he prefer to use the pink one because it's break is easier to pull as compared with his blue bike. They are racing in that photo but what's funny is my youngest son won't let his sister to win against here. So whenever he noticed that his sister is advancing the race, he would ask her sister and shout "wat for me ate!".
And you know? They are excited for the next Sunday (again) because they loved doing what we used to do every Sunday (family picnic + stroll + biking).
Ever since we introduced a bicycle to my youngest son, he loved it immediately! He love to ride with his bicycle outside because we have a very small space inside our house. He's having difficulty to maneuver his bicycle inside our house and hence he always wanted to go outside.
However, there are times that it's too hot outside and hence what I am always telling him whenever he would ask to go outside is "Later in the afternoon if it's not too hot already!.".
That word instilled into his mind and hence whenever he noticed that it's no longer hot outside, he would tell me "Mama wala na SUN", which means he wanted to go outside already because the sun rays do not direct into our skin anymore (it's no longer hot!).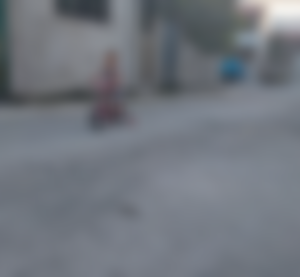 In the above photo is my son, biking alone while I am sitting at the gutter , watching him!. While watching him, I also took the opportunity to water my plants outside.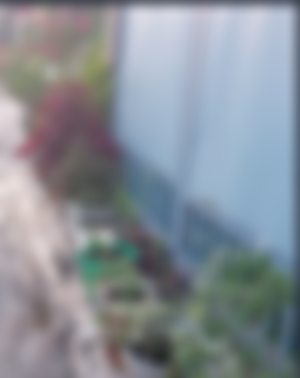 How about you guys? What are you looking forward in each day, each week, each month or even in each year? Are you also looking forward for Sundays like us? Are you also excited for weekends like us?
I would be happy to read your stories as well ;). Feel free to leave a comment and I would love to read each of them!.