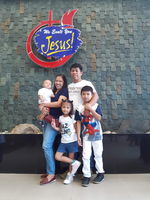 Gosh!. Time flies so fast, yes it really is!. Can you imagine? 30 days more and the year will be flipping from 2021 to 2022!.
Before I move to my topic for today, let me just to a quick recap on how my November went in this platform.
I can say that November is a very busy month for me and hence I missed lots of days posting an article in here. In other words, I failed with my goal of posting 30 articles for the whole month.
Here are the list of my published articles for the month of November.
1. Sumigaw nang Pabulong! $3.46
2. The over-killed Germs! $4.81
3. * Fat Finger * Error $6.57
4. Citronella - The Mosquito Repellant $4.92
5. Knee-Jerk Reaction $7.54
6. Be Productive! Say "NO" $4.44
7. From free phone to self-purchased phone $6.07
8. ENGLISH is my weakness! Shall I feel ashamed? $6.79
9. Wear your mask, Wear your smile $6.42
10. There is always Two sides of a thing $4.49
11. The Unplanned Get-away $4.53
12. We rented the entire resort‽ $5.71
13. Attitude versus Technical Skills $7.04
14. Smart Switch $11.37
15. Sunday Funday! $4.75
16. Tunog Kalye $3.88
17. I urge my kids to review prior their exams...am I a bad mother? $5.47
18. Pampering myself!... "Add to cart pa more!" $6.62
19. Nobody's perfect! $4.30
20. My "plantita" self. $3.74
21. Always looking forward to "SUNDAY" $4.75
22. We cannot please everyone! $1.11
All in all, I have published 22 articles and total earnings is $118.78. And as of this writing (9.26 PM PH time), my bitcoin.com wallet has total earnings of $107.66.
This amount is much lower as compared to my last October earnings where I am able to earn $130.47 net amount (gross amount is $159.86). My total number of articles posted for November (22) is also much lesser as compared with my October articles where I am able to publish a total of 26 articles for the whole month!.
But I am still very thankful and kind of amazed because I did not expected that I am able to publish 22 articles despite my hectic schedule. I've been hooked with automating stuffs at my work and since I do not have any background in PowerShell scripting (from my previous works), I used to self study using the available learning materials online (a.k.a. google!).

A not so good news we have today!. Earlier, at around 6:30 PM PH time, my Boss organized a quick meeting with us, into which he announced the bad news (for me). He said that since our government has mandated that companies (like us) are required to have a 10% attendance of employees in the office.
Due to that, my Boss decided to require us to report to the office once each week (until further notice). He asked me specifically on what my view is, with that announcement, because he knows that my proximity from the office is 45 km and I commute!.
So my response is like "I guess , we don't have a choice since it's mandated by the government, do we?". And he explicitly responded, "Nope, we have to comply! or else, we will be fined!."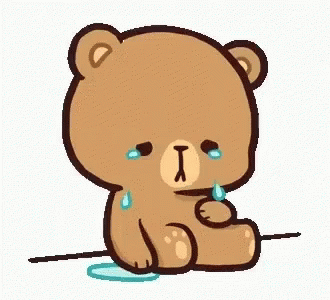 My Boss let us decide on the specific day that we wanted to be in the office. So since my kids have online classes MWF, I have chosen Tuesday!.
I told my husband about that bad news, and he is questioning me, why so fast? Why next week already? You're not given enough time to prepare? And I told him back, "Nope, my Boss says it's mandated by the government and we have to comply."
So starting Tuesday next week, I'll be reporting to work already. I pray and I hope that I won't be exposed with the new variant of the virus which is also known as "Omicron". So, wish me luck folks!. No choice, but to comply!.
---
That's all for my today's rant :)..
Many thanks for your patience and for all your support as always!.