Hello People!
Good day and a happy Monday! One thing about Monday is that it doesn't care whether you like it or not, Monday will always be Monday. Do well to enjoy your Monday.
Thank you sponsors ✌️🥰
I missed my writing streak and I've been laughing over it, it wasn't because of writer's block Which has been my only way of missing such, I completely lost interest in anything reading and writing for a whole day. I was with my phone all through but to pick an article to read or to write became a problem. This morning at the time of typing this, the feelings came again but I decided to fight it, if I continue like this, then it's going to be a big problem to pick up again.
Let's do some random talks
African Time
The "Africa Time" is very common in Nigeria and I think 98% of Nigerians are Keen to it... even though you don't want to join, the situation will make you to join by fire by force🤣.
This is a typical way of adding extra hour(s), usually 1 or 2 hours to the actual time of an occasion, event or a function. I know that Filipinos have this in their region and as well as other countries. I'm wondering if developed countries like USA and Dubai know this time effect, no I doubt that.
I went to a friend's marriage last Saturday at my home town. The marriage was scheduled to kick off by 12:00noon. I knew African Time would be used, so I left for the journey by 10:00am hoping to get there by latest 1:00pm. I was delayed along the way by series of policemen on checkpoints, so I got there by 1:35pm.
That's 1:35mins gone already, I was thinking I was late already for the occasion and to my surprise, when I got there, everywhere was empty. This is the peak of African time!
I had to call my friend(the groom) asking if they've cancelled the occasion and he laughed and said whether I don't know what's called African Time. Omo!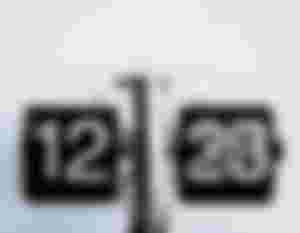 You see how everyone have adopted the African time to be a norm in the society... it's not fair. This is what gives Ladies confidence to squander time putting up their excess make up, they assume that Africa time is applicable to wheresoever you're rushing to🧖. I remember a certain period I had quarels with some group of ladies about their regular delay to an event and I was told boldly that if I get married, I'll adjust to their ways, no matter what. lol🤣.
But some organizations don't tolerate the African time though especially in banks. Or are banks in this category?
My church detest this to the core, maybe I happens to hate the African Time because of the way I was brought up in that church pattern.
Although I've seen where interview's time in organisations being placed on African time.
The big boys
I spent my good old days in my home town, I gained a good respect during my stay there, anytime I visit home I always hide in my compound to avoid visitation that comes with "billing"(give me money, buy me this and that) because they think I've made it. Lol.
The occasion(marriage ceremony) brought me out and when I got there, it was all greetings, greeting and greetings, I got billed Instantly by many people and thank God I had my money in many denominations, it was easier to I give out. Almost everyone that came to the Party have connection with me in one way or the other and I was feeling the hit...to the extent that MC was hyping me...jeeeezzz where do I start from?😭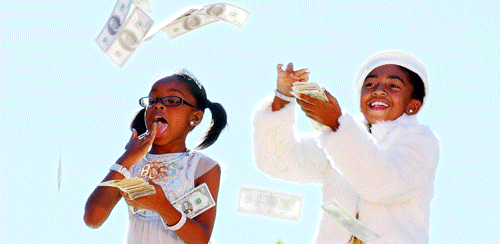 When the party started, some boys entered from the gate and were raining money on the air. The MC turned to hypeman instantly just to get some splashes of paper currency to himself too. Yes, he left the MC tasks he's to do and started hailing the boys raining money.
When I checked properly, I found that the big boys raining the money were some set of boys that were our juniors during secondary school. Mehn! They came prepared with bags containing cash, ready to squander. The guy that was sitting beside me began to look shy and intimidated🤣.
Some of them came to say hello to me because they were my boys I used to tutor in school and in church back then, so I was feeling hyped🥳; "they are my boys" lol🤣.
All through the occasion, they never stopped to splash money on the air.
We know the source of the money but nobody is ready to judge that at that moment, even their parents were there and were feeling proud of their sons.
Incase you don't know the source of the money, it's not their papa money, it's Yahoo money🤣. They're Internet fraudsters.
That's the world we now live in, it's now a norm to do fraud. You can't judge anymore🤷.
Thanks for reading.
22nd August 2022