Which is Better: Hodl or Stake?
Date: March 16, 2022
Author: JustMaryel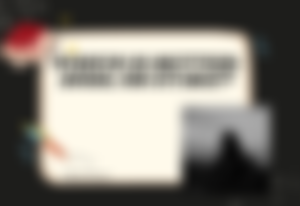 Many of us still confuse the words "Hodling" and " Staking" especially when you haven't explore the Metamask world. This two word is an alien to me.My own knowledge about "hodling" is something being hold and staking is letting it grow and nothing more information at not. Many users are already into trading and those two are what I always read in their articles. To end my confusion I decided to do my research to further understand these two words that I believe are important to understand before diving into trading or any investment you plan.
Disclaimer: This is based on my personal understanding unless a link is provided. If I mentioned something wrong let me know in the comment box as I am open with corrections co'z I am still learning.
What is Hodling and staking?
HODL
The term 'HODLing' was coined from a typographical error of the word 'holding'. HODLing refers to the holding of a particular cryptocurrency for a long time. (Source)

HODLing applies to all cryptocurrencies. (Source)
STAKE
Staking is a way of earning rewards for holding certain cryptocurrencies is the key takeaway. (Source)
Staking applies to only select cryptocurrencies. (Source)
Personally, Hodling is just like storing you tokens and it depends on you and depend the value of the token when to sell it meanwhile in staking putting that token in certain blockchain and let it generalize to gain some added token.
The difference between the two Hodling is more safe with low risk because you just wait the value until it pump but in staking it has more risk for the reason the token value affects which reflect how the market perform. If it dip well the value token also at dip and when it pumps token value is added which receiving reward occur.
Hodling waits the pumping moments to sell or swap to gain profit. In staking, it purely depends on the market movement. The more the dip goes, the more the investor will lose. Fluctuation matters the most in staking, which is why it needs so much attention to monitor the market. But still both of them will be affected by market movement but in different ways.
As what definition stated Hodling applies to all the cryptocurrencies which is more easy in the taking process especially when you know where the suitable blockchain swapping is located for that token. Staking is for those select  cryptocurrencies or tokens it will be difficult to the user if you don't know where dex should I go like what I experience.
I brought my $CATS and $MIST token because I want them to put at staking to gain some but I didn't where dex should I go that is why I decided to hold it but when I see I didn't gain I decided to swap my $CATS into more $MILK which is under at staking ang pumping. While at the $MIST, Mars commented on one of my articles regarding the dex where I could stake the $MIST to gain xMIST.

Speaking of staking the $MIST, they have an event where you can claim free $MIST if you are the $MIST staker at mistswap.cash. Just check at checkbook.cash for claims.
I couldn't answer it because it depends on our risk appetite. Honestly, both of them are better because if you play safe investor hodling is for you but if you are a risk taker you can go for staking the higher the risk the higher the return. 
No matter what are you a hodler of staker our profit depends the market movement and time monitor because if you are awake in pumping then you can gain more regardless hodling or staking.
Note: This is not financial advice.
---
Previous Articles:
Thanks a lot❣️
Lead image taken by me.