Hey there! Hows it going? 
This morning, I woke up so early that it was because I was awakened by a strong, heavy rain and a very cold breeze. Actually, I was woken by the very loud sound of the rain hitting our roof, and it was still 2 am. That's when I remember that the rain started getting stronger and stronger. Thankfully, I was still able to go back to sleep. Then again, I woke up at 5 am for the same reason. I got off of bed and decided to have some hot chocolate to warm myself up and some biscuits. The rain hasn't stopped yet, and when I took a peek outside, everything was in a total mess because of last night's heavy rain along with strong wind. 
The PAG-ASA weather update said that there will be a strong typhoon entering the PAR Philippine Area of Responsibility and requested everyone to be prepared and evacuate as soon as possible because this will be a strong typhoon. Especially those people living in coastal areas who face the possibility of getting hit by enormous waves and strong winds. The typhoon was called "Odette." The Mindanao and Visayas regions will be most affected by the typhoon, especially in the eastern Visayas. 
We were supposed to have an exam today in our foreign language, which is Korean, but luckily our teacher cancelled the exam because of the typhoon. I was thankful that it got canceled because I didn't study a single thing about it. Lol
At 9 a.m. in the morning, the rain hasn't stopped yet, and it's still pouring moderately but not that heavily. My sister then called to say that they would be staying in our house, but I suggested that it would be better if they stayed at our grandparents' house because it has two rooms that are vacant. My sister, who just got her baby, Our mom wanted her to be here for the meantime until the typhoon disappeared. It's because she's just alone in their house with her two young boys and her little baby girl. Her husband works in the city and only goes back home once a week
Even though I hate it when they're here because of her kids, lol my nephews, I just let it pass. It's also because of the huge storm coming and for everyone's safety. The reason why I hate it whenever they're here is because my nephews are so annoying.
In the afternoon, between 1-2 pm, I took a peek outside to see if it was already clear since we heard that the rain had started slowing. I went outside with my umbrella and checked my mom's garden. When I saw her garden, I noticed that one of her plants had gotten broken because some of the tree's debris flew and landed on her precious plant. I didn't spend much time outside because I noticed that the rain started to drop huge raindrops again, so I went inside as quickly as possible so I wouldn't get wet, because it was so freaking cold. Before running inside, I took a quick photo of one of my mom's precious plants.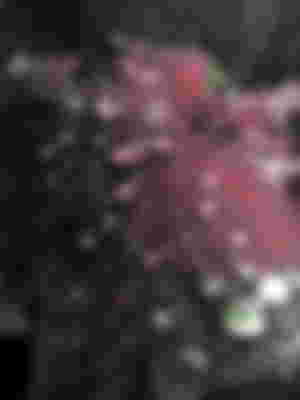 The rain will only stop for like a few seconds, and then anytime it'll rain heavily again. At exactly 4 p.m., I was on my grandparents' terrace, playing with a Rubik's cube, when suddenly, sunlight hit my face. It was still raining and the sky was still a bit dark. And when I look at the sunlight's direction, there I see a little hole in the clouds with Mr. Sun peeking through it. But then, a few minutes later, the dark clouds covered it up again. I was overjoyed when the sun appeared, even if only for a few minutes.
And since that time, until this time, the rain hasn't stopped pouring so heavily. I do hope it won't rain in the morning because tomorrow will be the first night of "Simbang Gabi" and I'm sure there will be a lot of people attending the mass as usual. 
We all know that Christmas wouldn't be complete without a storm, because we know that December is a month full of typhoons, and I guess we've gotten used to it already. We just hope that there will be no more rainy days on Christmas Day. 
---
©All photo/s attached are owned captured by the author herself.
Jini's Note:
What is up my super duper fabulous read cash buddies! It's getting colder and colder day by day, isn't it? I hope you have there a hot cup of coffee to keep you warm.
Thank you for passing by and spending your time reading this article of mine. I truly appreciate your presence here.
You can always hit the Like and Subscribe buttons if you want to.
Keep safe everyone!
Arigathankyougozaimuch :>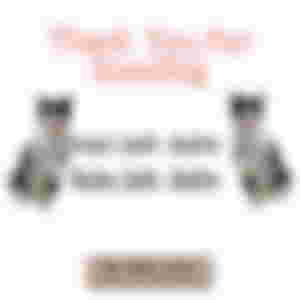 01501202021