Another number added to your age, but you're still awesome at 81.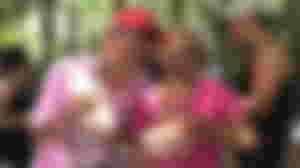 Yesterday was our cousin and Lolo, Ojiisan, Grandpa's 81th birthday. We only had simple celebrations with the whole family. We ate dinner with the whole squad. My cousin cooked pansit and chicken. We also ordered letchon manok and fish as per Lola's request, because she couldn't eat chicken and pansit. Pancit or pansit is a traditional Filipino dish. It is a type of noodles, and it can be cooked in a different style depending on what you like. 
Lolo wanted to have a party on his birthday, but we couldn't because the grand celebration will be held this coming Sunday, which is our grandmother's birthday, and it's surely gonna be a huge celebration just like our grandpa's birthday last year. Our aunt told him that we couldn't have a party on his birthday, and he understood. It's not easy to convince him because he's gotten used to always having a huge celebration every birthday. He's kinda spoiled, hahaha parang baby eh.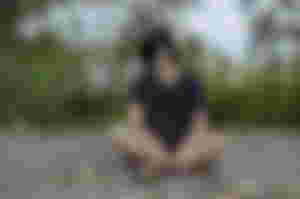 Before we had our dinner, my other cousins already prepared 2 eggs because they were planning to throw an egg at the head of our cousin, who is also the birthday boy. I still wonder why people throw eggs at a birthday celebrant. I'm curious because I don't have any idea what the meaning behind those eggs thingy. lol. So, when our cousin was about to get his plate, my cousins then started throwing the eggs at him. They even joke that they will also throw eggs at our grandpa, but our grandma suddenly says "No". Then we all just laughed, looking at our cousin who was full of eggs. We don't dare do stupid things to our boss. HAHA sorry lolo.
After our dinner with the whole family, we gathered in the living room and our Lolo started sharing his story from when he was younger. He also told us about how naughty his children are, who are my uncle and aunt. My mama was the oldest and he told us how much he disliked my father. He really hated my father and didn't want my mother to end up with him, because my father was a womanizer and he didn't like seeing my mom cry every time she went back home to their house in the province. My father lives in a city and he's a city boy, so that's why lol.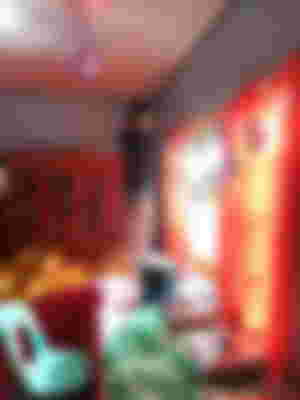 The photo above was taken last year, a grand celebration. This was Lolo's 80th birthday, and that was me on top of the table setting up the balloons and the "Happy Birthday" letter. I was also the one who did the table set up, the skirting, and everything. Hays, the perks of being a hotelier, LOL. Every year there will always be a celebration for our grandpa's birthday. At that time, it was supposed to be held on the beach, but we couldn't because of the pandemic. Even though there were still some COVID restrictions, they still continued the celebration, but they already asked permission from our barangay captain and he was okay with it. Well, knowing Lolo was the superior of our baranggay, he was actually the president of our community, and all the people feared him, so he invited all. All, as in ALL the people in our community. But don't worry, at that time, there were no COVID cases in our community.
Lolo also invited the big people, or what we Filipinos usually call "bigatin" rich people. Our lolo really has a lot of connections. Most politicians, when the campaign starts, they never failed to always visit the house of our grandpa to talk about how to improve our place, and sometimes they share their platforms and ask our grandpa's advice if it's good. Every politician who is friends with my grandpa has a 90% chance of winning. Most of the people in our place trusted our grandfather. That's how powerful he is. 
Last week, he made a study table for me because he knew that our class had already started. And now that he's getting older and lots of illnesses have started to appear, he still manages to act strong in front of his family. He is our true superhero. Happy Birthday! Ojiisan. We love you!
---
All photos are mine:
Author's Note:
What is up readcash cutiezenss! Good Evening, I hope you guys had a great day. Thank you for dropping by and reading this article of mine. I truly appreciate all of your Like, Comments and Upvotes.
You can always hit the Like and Subscribe button if you want to.
Arrigathankyougozaimuch :>