What I've gone through to get rid of my pimples.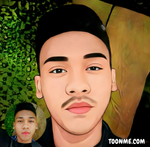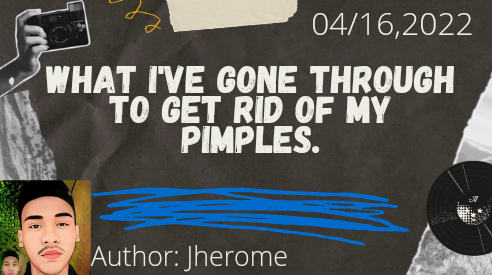 This kind of problem can be seen to many youths nowadays especially to those who are at their teenage years or even younger and it seems many of them now will die if they have one of this in their face lol. Well I understand them since I've been there before wherein I was so young to be with these so called pimples.
At what age did your pimples pop out if ever you had them in your teenage years? Me? They pop up and greeted me as early as 10 years old. I was grade 5 back then and I was the first one in our batch to have them. I don't know the reason why it occured to me so early then later on I found out that my mother was like that also before so I thought that it's hereditary. I've been curious about it so I searched and searched the internet then later on I found out that it can be heriditary. My father said that he didn't experience having pimples in his youth upto now, sana all haha, so definitely it's the genes from my mother lol.
I just ignored after learning that one because I can't alter my genes anymore. It's in my blood already so dealing with it is just a hassle. So what I did was to search for solutions to minimize my outbreaks because it's embarassing already especially when I'm going to school. My classmates teased me that I have so many crushes that's why I have a lot of pimples haha. I don't believed them because I'm not that handsome lol. I know it and I accept it haha.
Anyway let's move on and tackle about pimples more hihi. A lot of adults suggested something in order to minimize my outbreaks and some of it is just out of reality already and guess what I tried them haha but still it didn't help at all. My breakouts continued and it gets worst to the point that my face had a bunch of pimples. There are big and small, some of it has a white thing also and it was located in my neck which made me suffer everytime I sleep at night because man it hurts.
I don't bother consulting a dermatologist because for sure it will cost a lot treating my pimples. I just said to my parents that it's ok I can still handle the embarassment brought by my pimples. When I reached first year highschool, my pimples are still with me. My confidence has gone up already and it all thanks to what I suffered in elementary. Also I don't care anymore what they have to say about my face lol. It's just a face and it's not my whole being. That's what on my mind but still I feel shy whenever there's a group activity and I'm the only one who has pimples.
One of my classmate is having the same problem as me and it seems he consulted a dermatologist and he was given a prescription by the derma to use a product called Clindamycin. It is a solution that is use to treat severe acne breakouts. He recommended it to me and he said ,that I can buy it from Watson. I tried this product upto 4 months because the one small bottle of it lasted for 1 month to me.
It made my pimples dry but the product is just a little bit expensive. It costs 99 pesos or almost $2. It was expensive for me because I'm still a student back then and what I used before to buy was my earnings from my allowance. The result was just so amazing because my breakout had been minimize and it's just pop out when I stay late up at night. That moment didn't last long and maybe because my pimple got immune already to the solution haha so they appeared again and had a party in my face.
One of my cousin suggested that I use the safeguard which color is pink, sounds familiar haha partnered with calamansi. So I used that soap and what I did to the calamansi was I extracted the juice then used cotton to apply it durectly on my face. It has a stingy sensation since the calamansi juice is acidic. After a few hours it will make my face dry together with my pimples and I can't move my face lol because it became more intact for the juice act like face mask.
Just like the first one it minimized my breakouts and also it lightens the pimple marks in my face. I continued it until our calamansi plant was burned down by our irresponsible neighbour. Since then I stop using those two and stop using any.
Last but not the least, just last year I encountered the product of Brilliant which is the rejuvinating set. This one is really expensive and it costs 280 pesos before but now it's already 300 pesos or $6 each set. It's compose of a soap which is a kojic, a toner then the creams for night and sunscreen at day. The result was just so satisfying since it helped me to get rid of my breakouts. Maybe it's the toner because it's a strong one.
It dries up my pimples within just a day and using it for just a week, I saw the results already. While my pimples are fading away permanently, the dead skins on my face and body was peeling off. It's like that I chaged skin lol. Using this product made a permanent result regarding my problem. I used it for almost 5 months and I just stop using it for my face to rest from the toner. Upto now I'm not having breakouts which I find favorable to me hihi.
Using this product can worsen your condition so it's better for you to try the toner in just little portion for your face not to be burn and also the soap.
Author's note
Having pimples will not lessen your whole being so don't let it make you feel down. Build up your confidence and know your true beauty. Be careful also in using products such as those rejuvinating sets because it can ruin your natural beauty.
What's written here is just my experienced and I hope you proceed with caution when you want to try it.
Thanks for reading this article again and see you next time.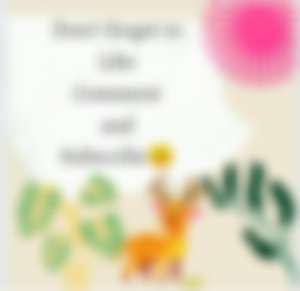 Lead image: I made it in Canva same with the image above.
To my sponsors and avid audience who always supports my works, Arigatou💚.