How would you react to this??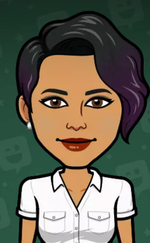 There are many times in the lives of every human, we are faced with challenges that try to get the best of us. Sometimes, it gets the best of us while other times we find a way to deal with it. At this point, I believe that every human understands that challenges are what makeup live. It's just like playing a video game that requires you to finish a level before moving to the next one. Each level usually has its tasks and the higher the level, the more challenging the game becomes. If one is unlucky and is unable to complete that level, they have to replay. One good thing about replaying or successfully moving to the next level is that you gain experience and with time, become a master player.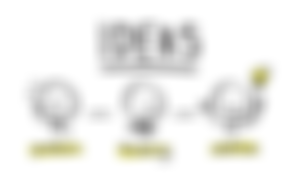 Somewhere in one of my previous posts, I mentioned something about being separated from my partner and that was due to a very disturbing issue, I just had to choose 'SEPERATION'. We got separated for almost a year. I felt disappointed at the way my partner's family handled the issue but I just had to accept it that way and just let it be like that.
Some months after being separated, my partner decided that he couldn't continue living like that, he wants his family back. I had to make him follow a process before I finally return. (This is by the way though, I am now with my family).
A few months ago, January precisely, hubby told me that his cousin's sister sent him a message about her introduction. This cousin is someone who I was once close to but during the period I had issues with my partner, I discovered that even if she's hubby's cousin, she's not the type of person I should be that close to.
Even though hubby and I had already settled our differences, I kept wondering why she continued acting like I was no longer part of the family. She never chatted me up telling me about the introduction, I got the information from hubby so I decided to just send her a congratulations message, in other to not make it look awkward, I decided to do her makeup for her for free on her introduction day.
Everyone was excited on the introduction day, I joined in helping out with a few things till she was ready to do her makeup. After doing the makeup, she thanked me, smiling at the mirror, looking at how her face had been beautifully transformed. The purpose of the introduction was for her family and her fiancee's family to get acquainted with each other, to asked for the marriage list so that preparations would be made and the wedding date would be fixed.
Good thing, she and her fiancee were able to get things rolling quickly. A few weeks ago, hubby told me that they had fixed a date and his cousin said that it's on the 26th March. Ever since hubby mentioned it to me, I was looking to see if she was going to buzz me with the goodness to but till now, I got nothing. It isn't like I'm trying to feel special or something. Once in a while, we chat on WhatsApp, so I'm just wondering what the big deal is in just buzzing me. I was going through hubby's chat with her and I felt disappointed at what I saw.
"Should I bring the cloth for your Jess and Nat?"
Wait! You want to do your wedding, is it that you don't want me to attend? Why ask if you should bring the wedding clothes or not.
Before that question, I saw previous chats about the clothes and colors they are choosing and other things.
Hubby mentioned to me on Sunday that his uncle who is his cousin's dad called him and all through the period he was there, there were talking about the preparation for the wedding. He mentioned that in-between as they discussed, he told his cousin to let her friends and the fiancee's people know that there is a makeup artist around and that even for herself, she should remember that they have a makeup artist in the house. His point was that he went to hustle for like a marketer.
Looking at the whole thing, I feel I am irrelevant to her and her preparations because if I wasn't, I would have been personally informed and all that.
So unlike what I did during the introduction, volunteering to do her makeup for free and even helping out with the introduction preparations, for the wedding, I would be minding my business, I would bother texting this time to say congratulations or be a busy body volunteering to help out with her makeup or any other preparation they might have in mind.
I'm just going to sleep or do whatever I have to do at my house on that day, wait till the actual time of the wedding, (not before the wedding) attend then go back to my house after the wedding....and life goes on.
What would your reaction be to a scenario like?
Do you think I'm being too much?
First published here on read.cash
1/3/22🙂