Pob NFT Marketplace Quick Guide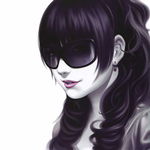 Many have been asking me questions in the comments and on other platforms about how they can access and use the pob NFT marketplace, buy, transfer or flip NFTs since I launched the Pobpunks and cryptobabies collections last month.
In this quick guide I will cover the basics of buying, flipping and transferring NFTs in the marletplace.
I will also cover the costs associated with whitelisting and minting in a little more detail, for those looking to create their own NFT or digital art collections.
To get started, you will first need to log in via the Proof of Brain front end, which you can find at https://www.proofofbrain.io
using your hive keys. As POB is a community on the Hive blockchain.
If you do not already have a Hive account you can sign up and get one HERE Remember to keep your keys in a safe place and do not share them with anyone.
Once on the Proof of Brain front end and signed in you can access the NFT marketplace directly in the menu bar on the top left of your screen as shown in the image below.

Click on the NFT button which will bring you into the NFT marketpkace, once there you will be met with your marketplace Home screen, it is normal for this page to be blank for users at first, but later this is where your newly minted and recently sold NFTs will appear.
As displayed in the following image.

This NFT marketplace menu provides the main functions that you will use, while within the marketplace, which I will explain in detail under each section.
A) Home
The home page is where your recently sold NFTs will appear and also newly minted for whitelisted members.

B) Market
On the market page you will find everything currently available, you can also search via price, rights or sort by date starting with newest as can be seen in the following image.

C) Activities
On the activities page you will find a list of any activities you have made while using the platform, including any sales, purchases and transfers.

D) Mint
The minting page has a little more detail and can only be fully used once whitlelisted, I will discuss more about whitlisting in the profile section.
For those that would like to get whitelisted, check out the profile section first, then come back to the minting.
On the minting page you have options to upload audio, image and video content to be minted on the blockchain, this includes gifs.
Here you will be able to name and number your NFTs, create collections, give a description of the NFT, choose the rights of the owner/buyer, provide tags and choose how many mints of this NFT you would like to create.
You will also need to complete a list of check boxes before minting as long as the content is your own originally created work or you have permission to mint the work submitted.
This checklist includes the following requirements before minting.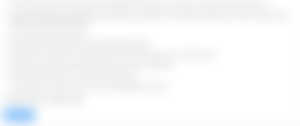 Each individual NFT minted costs 6 POB tokens, if you are creating a collection the minting will cost 6 POB for the first edition and 1 POB for each subsequent edition of that NFT.
E) Collection
On the collection page you will find everything in your inventory that hasn't been put on sale yet, including NFTs you have bought or have been transferred to you.
F) Gallery
In your gallery you will find all your NFTs currently available on the Pob NFT marketplace for sale.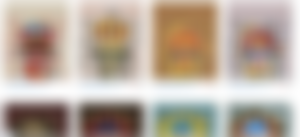 G) Profile
Your profile page is where you can apply for whitelisting, You will need a 1000 POB whitlisting fee, you will also need to have 1000 POB power or 1000 POB staked in the Proof of Brain community.
You will also need to provide some basic information and links to a portfolio of your work, along with any website, Instagram, Twitter of Sound Cloud links you might have. As Shown in the images below.
You can also see how much liquid and staked POB you have on hand, If you have been whitelisted and can update this section at any time after whitelisting.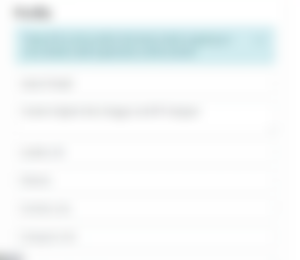 If you are currently a creator of community based/focused NFTs or digital artwork, including video and audio, you can apply to the @pobscholarship fund for help with the whitelisting fee.
If you are not a community based/focused NFT creator, but know somebody else that is, tag them in this post or on any post by @pobscholarship for review and discussion.
You can learn more about that awesome community initiative in the following post Current scholarship for 1000 POB is avaiaible now
Buying and Selling NFTs in the Marketplace
Selling, burning or transferring
To sell, burn or transfer NFTs in the Marketplace you will need to go to your collection page, click on the NFT you would like to sell, burn or transfer and you will find a shopping trolley below the image in that section as shown in the image below. Click on that shopping trolley.

When you have clicked on the trolley the image should change from blue to red.
Next you will see a little basket in the top tight hand side of the menu bar next to your profile picture, here you will see how many NFTs have be added for sale, burn or transfer as shown in the following image, click on this basket.

A dialogue box will drop down with the options to burn, sell or transfer the chosen NFT/s like the one shown below, if selling an NFT another box will appear once you click on the sell button allowing you to set your required price.

Buying in the Marketplace
To buy an NFT in the marketplace, click on the market button in the menu, then chose the NFT you would like to buy, by price, rights and or date. alternatively you can simply browse the marketplace for NFTs you like.
Once you have found an NFT that you would like to buy, follow the same procedure provided in the above section on selling, by clicking the shopping trolley and buying the NFT from the drop down menu in the basket.
My Definition of Flipping
The activity of buying an NFT and selling for a higher price than the purchasing price, this is usually done with NFTs of demand and can sometimes require letting people know your NFT is available, through articles and posts
Free Pobpunks Familia Membership Badge NFT Opportunity
To promote the Pob NFT marketplace, I am offering any user that shares the link to this post on any other platform the opportunity to earn a Free Pobpunks Familia membership badge NFT.
You will need to do the following.
Share the link to this post on any other platform, #twitter, #instagram, #facebook, #torum, #noise, #Appics etc

Use the tag #pobpunks when posting that link

Provide a link to that shared post in the comments section of this article for verification.
Further Information
I hope you found this Pob NFT marketplace quick guide helpful, however If you have any further questions reach out and I would be happy to help were I can.
Final Notes
The images in this post are all my own or screen shots from the Pob NFT marketplace, the thumbnail is a new logo design for the Pobpunks familia, you should be seeing a lot more of that very soon.
Tagging some people that have been pobpunks followers and collectors since the beginning that may like to learn more about the NFT marketplace.
@samsmith1971 @djjourneyman23 @vikbuddy @alovely088 @wrestlingdesires @chincoculbert @funshee @mayorkeys @heskay @subidu @esperosh1ve @khaleesii @young-boss-karin @samostically @b0s @princessj190 @wrestlingdesires @ifarmgirl @andy-plays @doziekash @ozohu @baned @mineopoly
Useful Links
Disclaimer: Some links are referral links and I may earn a little crypto when you use my link, others are not, but all beneficial for content creators seeking to earn alternative cryptocurrencies by writing original content.
Read.Cash
Noise.cash
Torum
Den.Social
Carbon
Proof of brain
Vybrainium