For some reason I am lazy thinking of what article to write. The last article I made was two days ago and I can't think any.
I know that my article was not engaging nor interesting and I am thankful to those users who appreciate it despite the fact about it. I don't want to compare myself to anyone 'cause I know we're all different. I'm always reminding myself about our differences. I always remembering our class motto during highschool everytime I felt interior towards others,---"To do easily what is difficult for others is a mark of talent." I maybe lack at something but for sure I have something I am good at.
Even without creating an article for two days, the random rewarder is still generous to me for tipping my old article multiple times, and that why I continued earning little amount of money.
For the last two days without creating article I still continue checking and browsing here in read cash. I still read some articles although I admit I am not active in leaving comments.
I've checked my last published article Take ownership of your own future and noticed something unusual or maybe it's just me thinking that there really is something unusual? I don't know but it keeps bothering me after seeing it.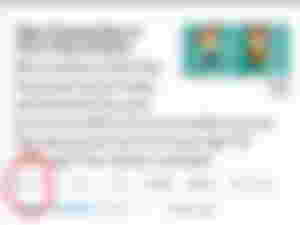 It's not about the tip from random rewarder, so don't mind it. Even I, made it chuckle after receiving a notification regard of the tips.😁
Anyway, look at the one I circled, I have zero like. Isn't when we are publishing or posting an article we already gained one like? (Correct me if I am wrong.)
If yes, then why isn't zero? Is someone downvote my article? If yes again, then why? I mean why bothered?
Well in my case it bothers me, why? My articles are not that good or even interesting and it makes me wonder why someone just downvote it. (if it's really true).
If I am wrong, then I apologize. Just voicing out my thoughts. 😁
Written by:@jabs