Setting My Goals For Another Amazing Month
May 1
 April was truly an amazing month for me. But it was just a taste of success. A taste of what I can potentially earn; of what I can achieve. It was a sweet taste and I wanted more.
---
Greetings awesome readers and BCH lovers! Welcome to the 1st of May. this reminded me of the classic song from the Bee Gees, First of May.
Yes, time really passes us by and rather quickly. It's already the fifth month of the year and soon we will be hearing Christmas songs in the air even before we know it. Aside from that, however, the song has nothing else to do with this post. 😁
 What I will share with you in this post, is my plan on how to achieve a more challenging goal for this month. Though I achieved a way lot more than my original goal for April, my goal for May is to earn 20% more than my original goal and not what I achieved. Then again, if The Great Provider will once again shower me with more blessings just like in April, who am I to complain?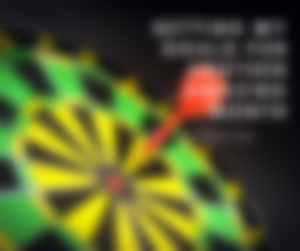 I will not be focusing on my financial goal alone. I will try to keep things in balance. To sum it up, I will be focusing on the following goals.
Writing goals

learning goals

Health/fitness goals
Before anything else, I would like to share what I achieved last April.
 Earning Goal: 2.5 my monthly income (both fiat and BCH)

Total Earnings: 4x my regular monthly income. All through fiat money

Status: Achieved and then some.

BCH Goal: 0.5+ BCH

BCH Earnings through read.cash and noise.cash: 0.39344687 BCH

Status: Failed

Writing Goals: 30 articles for Read.cash

Number of articles uploaded: 16

Status: Failed
---
For May, my goal is to earn three times more than my regular income.  
You may have noticed that I'm not mentioning the actual amount. I want to keep that private.
Read.Cash: 0.6 BCH

Noise.cash: 0.15 BCH

BAT: 10 BAT. (From Brave Browser use)
Last month, I earned 0.329+ BCH out of 16 articles. Thus to achieve 0.6 articles, I need to write 30 quality articles. Hopefully, each article will receive at least 0.02 BCH.
 Start writing for other platforms. I have rejoined Steemit a few months but I am not actively writing there. I will still be busy in the first half of May, thus I plan to start writing on Steemit in the second half of the month.
I always wanted to learn new things... a lot of things. But I need to narrow down my priorities. Here are my top three learning goals.
Online Marketing/Selling - I am weak on these two matters. If I wanted to earn through my graphic design services online, I must learn and master these.

Mobile App Development. Last March, I was introduced to MIT App Inventor. I learned the basics of how to create a working application. I have at least third reasons why I wanted to learn this.
-First, of course, is I want to develop a useful application soon to make money.
-Second, I want to offer this course in the school where I teach.

-Third, I can earn by creating tutorials on this subject.

Arduino- Arduino is a single-board microcomputer used for developing electronic projects including robotics. We offered the course in our school before the pandemic started. Hopefully, face-to-face classes will resume next school year and we can start offering this course again.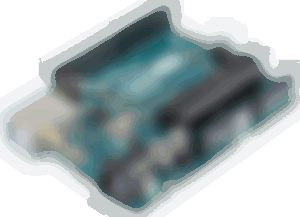 Image Source: Learn Stempedia
I am already in my golden years. Fortunately, I have no ailment yet that requires maintenance medications. My blood pressure is always at 120/70. Then again, I can never be too complacent. I need to watch my diet.
Also, my waistline is 37" big. For this month, I want to drop at least 2 inches.
 Part of my fitness goal is to walk/run three times a week for 10 Kilometers each time.
Also, I want to go back to my martial arts training.
To keep things in balance, I also have goals for my relationship and spiritual life. However, I'd rather keep these two to myself for now.
I have some long-term goals. Big ones. I realized that one effective way to achieve a long-term goal is to divide it into smaller goals. That's what I did, especially for my financial goal. I have targeted an amount that I want to accumulate by 2025. Then I, divided that amount by the number of months between the moment I wrote my goal to my deadline. What I get is the average amount per month that I want to achieve. I started lower. Then I am gradually increasing my goal each month.
 Every day, I would either read or recall my goal statement. That's how I remind myself to focus on my goals.
---