Freedom truly means giving equal opportunity to everyone for liberty and pursuit of happiness.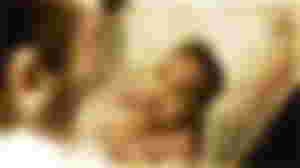 Freedom is something common, and if you ask for its meaning, everyone will give you a different purpose. Because everyone has a different opinion about freedom. Freedom means the freedom to go anywhere they like. For some, it means to speak up for themselves, and for some, it is the liberty to do anything they want.
Its real meaning , according to the books, is. Freedom refers to a state of independence in which you are free to do whatever you want with no restrictions from others.
Is it an absolute right?
We are equipped with the right to be free. Freedom is defined in various ways and according to civilizations. Freedom varies from other culture. Some people consider freedom to be a natural right that everyone is born with. Everyone wishes to be free and self-sufficient. Freedom is defined as the ability to do what one chooses, live where anyone really want, eat just what wants, learn what one wants, and follow the religion of one's choice without violating or compromising other rights.
How to be Free?
We may live free by respecting the rights of others to live free as well. We cannot disregard the rights of those with whom we share the society. We can't just do what we want and ignore the rest of the world. Other people's rights must be taken into an account.
The idea behind Freedom is to be respectful and valuable to our society. Freedom is vital to everyone.I f this fundamental privilege is taken away from someone, he will feel as if he is no longer a decent human being. When freedom is assured, I can think freely, go wherever I want, and express myself without fear of being judged by others who disagree with my viewpoint. Freedom of thought is among the essential branches of Freedom. In some societies where Freedom of view is not guaranteed by authority, the creativity of the mind is killed and buried. They suffers the most as a result of this lack of inventiveness. Someone said that Freedom of opinion would never result in animosity among people if they respect each other. As I have stated, liberty is not an absolute right, and there are far too many restrictions. Firstly, society's rights, including fundamental national security. Safety is as essential as Freedom. The expression of liberty should never jeopardize our national security. Second, religious liberty, or the ability to believe in whatever you want and to pick your righteous faith. We should also be able to build our own areas where we can practice our religion.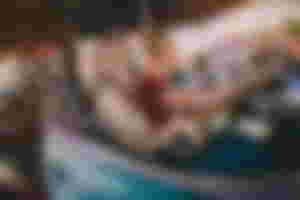 Freedom for Teenagers is significant for building a good character and stabilize personality. Teenagers like to hang out with their buddies and do anything they want, or don't want to do. They want to see and do everything there is to see and do. They can travel down to the base and become lost if they are given complete freedom. So we must watch their behavior, teach them to do what is right, and leave what is wrong. In most cases, such supervision is not seen as a limitation or constraint on freedom. It is vital for the protection of existence. Freedom alone may lead to wrong actions and destroy society. The most crucial issue for us to consider is how to enjoy our liberty without jeopardizing our safety.