Giving charity, charity of your time and resources, sharing, the work of others in small matters is a pleasure for your health. Heavenly books have been saying this for a period of time, now science has also joined them.
The gallop world pool investigation found that giving charity, charity, or volunteering your time on charity work eliminates the risk of accidental death by up to 24%. If you eat six vegetables and fruits every day for years, their effect is also similar to health. This is not what experiments have shown that such people also reduce the risk of diabetes or heart attack and compared to other people (who are not involved in charity work), 38 percent of their hospitals spend less time. The funny thing is that from Spain to Egypt, and from Pakistan to Jamaica, these effects have been found equally in every corner of the world.
For example, a Canadian schoolgirl will decide to give two months of free tuition. A group was given this responsibility and the visit was put on the waiting list. Four months later, when the blood of volunteer teachers was examined, the surprising results came. The cholesterol level of volunteers was quite low and the symptoms of swelling (inflammation) were also negligible, which is a sign of heart healtThis is not the case that charity workers were also inspected, so the results of the shocking results came out. That is, those who have not been involved in voluntary activities for a long time, but on the same go, someone has had coffee, tea, feed the hungry, give clothes to someone, they have also seen a decrease in swollen gene activity, which has a positive effect on diabetes, cancer and heart disease.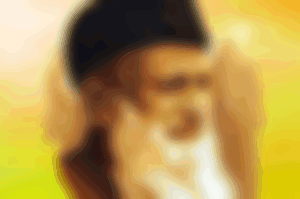 It was also observed that the charity stage has a surprising effect on the body as soon as it involves volunteering and increases the ability to bear pain. The effects of these tasks were found from the elders to the youth. Those grandmothers, grandmothers and grandmothers who remain involved in the care of their grandchildren, grandmothers, grandmothers and grandmothers reduce their risk of unforeseen death by % 37. It is such a great influence that otherwise obtained from several years of continuous exercise.
According to a research conducted over many years by psychologists, spending more money on themselves is happier than spending on others. Not only happiness, including better sleep, decreased blood pressure and increased hearing power. The funny thing is that it was seen that charity check writers also increased file power compared to others. Gold every morning happened that there was a lot of stress and mental pressure in the charity. The rate of depression and suicide in such people is negligible.
I hope you will appreciate my article. I need it.