"I'm not ready to babysit you all in the name of helping you. If you need my help you have to at least speak nicely to me" I countered back
"Okay, I'm sorry " she said.
I looked back Surprised to hear her say sorry and I could see the shock on my friends' faces too. I waved at them and followed her to the Open library where we will be able to talk without the librarian disturbing.
It was easy teaching her even though I tried as much as possible to make things hard for her. I took every opportunity to throw shades at her. But she pretended as if she didn't notice. It was hard concentrating on teaching her. I hate to admit that she is really beautiful. I kept stealing glances at her face. Her hair isn't tied up in the conventional way the ladies around tied theirs. It flows down and it took all of my self-will not to touch it.
"Is she your girlfriend?" Mabel asked.
I looked at her confused. What's she talking about. I'm here trying to teach her and she's busy talking to someone else. I moved her hair away from her face intending to remove the earbud and shout at whosoever she's talking to but I saw nothing. I felt an electric shock when my finger touched her skin.
"What are you trying to do?" She asked with surprise written all over her face. I'm sure she felt the shock too.
"Oh! Simon snap out of this" I said to myself.
She raised her brows and looked at me waiting for an explanation.
"I'm sorry. I thought you were on a call. The question you asked wasn't expected at all that's why "I answered.
"You say sorry?. Wow! That's nice. By the way, I mean that girl sitting over there-"
I looked back but couldn't see who she was talking about.
"...the girl you came into the class with hands laced like couples"
Now I understand who she is talking about. I smiled to myself. So she noticed Claire and me the other day. Yet she pretended as if she didn't
"Why are you smiling?" She asked with a smile of her own.
My heart skipped a bit. I will do anything to see her smile every day.
"You know what Mabel?. Let's stop all over. I'm Simon Marcus. Single. That girl right there is Claire my ex" I said with my hands stretched.
"Nice to meet you, Simon. I'm Mabel Williams. I'm the only daughter of-"
The sound of a chair being dragged made her stop talking. It was no other person than Claire. She sat down close to our table chewing gum loudly.
"Seems you're not single after all" Mabel added.
This made the two of us laugh out loud. Claire looked at me then Mabel. I don't know what went through her head but probably resigning to fate she stood up and left.
Fast forward...
With time both I and Mabel became closer. We talk at every given opportunity and I now attend most lectures just because of her. Jones and Gabriel never cease to tease me and they both get along with her easily. I helped her in English and being a fast learner she made my work easy. Things were going smoothly and I planned on asking her to be my girlfriend at the House party Jones organised.
To my disappointment, she didn't come to the party. The weekend was a long one for me. I kept rehearsing how I will tell her. Asking a girl out or popping the question has never been a problem but she's different. I kept asking Gab and Jones how they feel about me asking her to be my girl. Will she say Yes or No?. They kept assuring me and I anticipated the next class we will be having. But on getting to school her seat was empty.
Throughout the class, I kept looking through the window. Praying to see her drive in but it wasn't to be. Immediately after the class, I went to my locker angry and sad. On opening the locker an Envelope slipped. Seems someone forced it in.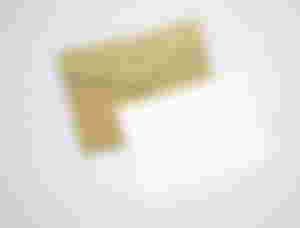 I opened the letter and read with my hands shaking. I didn't know I was crying until I heard Gab say -
"Simon, you're crying?. Who is dead?."
I gave them the letter and they sat down on the floor with me.
"I can't believe it. So she's a Princess?. No wonder she's so pretty. Did you see the car her dad brought the other time? Oh! Sorry, her brother. Or isn't that what she said in the letter" Jones kept rumbling.
"So she's back in Spain?. She said we can come anytime." Gab chipped in.
I took the letter from them and read the last line crying but smiling. I read it out-
"Love you, Simon. I promise to wait for you. I hope you will too"
"Yes, I will" I shouted laughing.
The End...