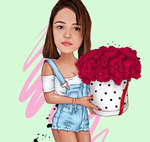 It is not even a year when the election was over in PH but the crimes are getting too high.
I can never blame the parties who won actually but it is way too alarming that now a days missing, kidnap cases are increasing so as robbery. People are getting out of hand for some reason and I hope those in their position who has the power to work and stop these crimes are doing something.
With one Facebook posts shared by a netizen that someone is looking for her sister. See posted picture below.
It was said that her sister went out and told them that she will have a meet up of one of her jewelry resellers in Talisay City that was August 9 and up to now her sister did not go home. They have been asking help from the police but until now it is under investigation.
Another post is someone who was kidnapped and it got caught on cam, see the CCTV footage here: https://fb.watch/e_7S1eArBL/
There were a lot of men and they were armed as well so no one dared to save the person even when he asked for "TULONG" or HELP. Couple of hours later the man was found dead. Both hands were tied at his back and his mouth has a masking tape. It is so sad because no one ever dared to help him but then I believe it is hard to risk one's life knowing that you have a family who waits for you to come home and depends on you.
Another incident is attempted robbery caught on CCTV. Good thing that the robbers were not able to open the door of their target house because if so, who would have thought of what might happen to those living in that house.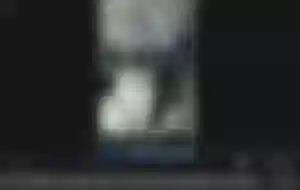 See video of the footage here: https://fb.watch/e_90BmH5wZ/
---
Personally speaking, writing this triggers my anxiety. It makes me feel scared for my babies and my family. I really hate seeing this kind of news and talking about crime but I have to write this to raise awareness. I want to let other people know especially those who are not into watching news to please stay safe and always be vigilant with your surroundings.
Everyone, let us be very extra careful as we never can tell what might happen to us. Anywhere we go let us always pray that God will protect us against these bad guys.
I hope that the authority or officials are doing something within their power to make sure that we are safe. We are civilians and all we got to do is depend our lives on the government and police. I pray that those behind these would then stop. I pray that God will continue to win over these evil doers.
---
...end thoughts...
I am not certain how can I stress this out but this time where everyone is always excited to go out because of being locked due to the pandemic we have to be extra careful.
No words can explain my mixed emotions regarding this and I am really hoping that this is going to be over. I want my kids to freely run around and walk in the park where I wouldn't be scared that a VAN would stop and someone would get them. I want to let them fly while I proudly look after them but to these days it is going to be very dangerous.
Keep safe and God bless friends!
Lead Image: Unsplash
---