"Fantasy Island"
Sponsors of GarrethGrey07
What if there's a fantasy Island? What if, it does exist to make your fantasy/desire/wishes come true? But what if it also has a consequences, would you dare to come to the fantasy Island and makes your dreams come true even if the consequences is taking away the life of the person you love? But what if the consequences of your dreams is your own life? Would you dare to be in the Fantasy Island?
_____________________
So maybe you have already watched this movie. Yes, I am referring to the movie called Fantasy Island. If you still haven't watched it, then you already know what to do, hahahahhaha charrr.
So last night we have watched this movie "Fantasy Island". My partner keeps on looking for this movie since last year, but he couldn't find it in YouTube or even in Facebook as he only wants to watched it for free😅(free is life, you know?😂). Luckily while he was browsing in bili-bili last night he bumps into this movie and he gets excited and immediately played it.
Anyway, this movie is not all about lust okay? This is not the kind of fantasy you were thinking 🤪😜.
_____________________
The movie is great, and yet scary with a great lessons. The Island whom they called Fantasy, has the power to make all your desires come true. The island can gives all your hearts wishes, however in every wishes there's a consequences.
Have you already heard about this line?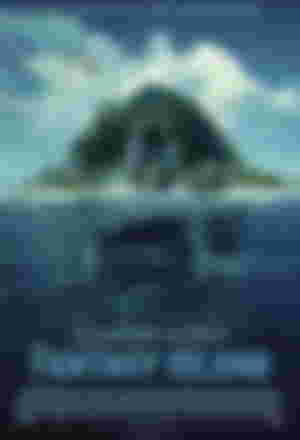 _____________________
From the movie I have learned that we shouldn't live our lives from our past. Desiring to bring back our past could be our biggest mistake as we weren't allowing our self to move on. We can't reverse our fate. We can't change the destiny of someone and we can't stop any incidents that supposed to happen.
_____________________
However one of the possible reason why our lives become miserable, lifeless, meaningless, and how it becomes a waste, was because we keep on holding back to our past. We can't forget the pain, we can't forget the sadness, we can't accept our mistakes and we continue to live our lives in regrets.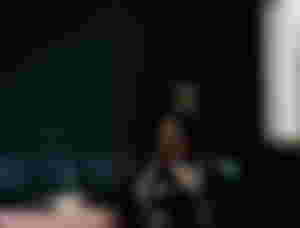 Another is, it's also because we haven't forgive people who hurt us. We haven't forgive our self for being weak, so we keep on wishing, like we wish we didn't, and we wish we can! How we wish we become.
We knew that things can't be undone, what's done is done. All we can do is to accept our lose, our flaws, our weaknesses and our imperfections. It ain't sounds easy, but we should.
Living with regrets and with hatred in our hearts, we can't find any piece of peace and happiness 'til eternity. We just become the criminal that kills our own happiness. We keep on torturing our self from blaming our selves over and over again because of what happen from our past. We become unaware that we have already give life the evil inside us. Because of that hatred, that Evil inside us fantasize to ruins someone's life by getting some revenge, and put all the blame on them. Thinking that they deserve what they get.
We become unaware that we're already rooting inside. We become unaware that our soul was already burried in hell, because we can't forgive people who gives us the pain, and also because we can't forgive our self from the mistakes that we did.
Wishing to bring back the past is also killing our present and future. We are unaware that our lives becomes a mess because our intention was opposite.
Our intention creates outcome, and if our intention is to hold grudges then we choose to live a miserable life. But if our intention is to have a happy life then the outcome is peace.
_____________________
Well I am not saying that I have a clean heart and mind. I swear I don't have. I am not a saint. However I am not also a sinner. I might have hates inside my heart, and hold some grudge, but I didn't wish to ruins someone's life and get revenge and be happy with their sufferings. I am not like that.
What am I trying to say is we shouldn't waste our life from keeps on living with regrets and hatreds. We must forgive our self from our mistakes and imperfections.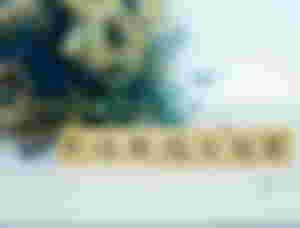 I am not saying that we shouldn't feel the pain of losing the people whom we love, and I am not saying that we should invalidate our own emotions. What am I trying to say is we shouldn't locked up our selves from that pain. Allow our self to get healed and moved on. We have present and we have future to cherished. We should be grateful and live a happy life.
_____________________
However to tell you honestly, while I was watching this movie last night, I also wish that fantasy Island is real. I wanna bring back my brother and father to life. But eventually I learned that bringing them back won't give them happiness. They are already in God's hands with peace, and bringing them back there's a possibility that I can only makes them suffer from pain. I might be killing them over and over again because of that sufferings and it's not what they deserve. I don't want them to suffer because of my selfishness and because I haven't accepted the facts that they're already gone. I have to move on. They deserve peace.
____________________
Release your self from hatred, and regrets. Forgive people and most specially forgive yourself. Do the right thing and become the best version of your self. Let them go.
Don't ruin your life and stop blaming others for your misery. Life is what we make!
Fantasy Island is real, it was inside me/you/us/them.
... thank you for reading.