"Count me in!"
Sponsors of GarrethGrey07
So it's been four weeks, since I went back to Facebook and it's only all because I found out that we can earn a real penny through Reels Ads, one's we turned our profile into professional dashboard. That's the only reason. Lol. I'm into money now🤣😜. But who don't want/need money?
However since I learned that Facebook page has a lot more to offer, I decided to create a new page. I actually have old page, but since I also learned that online selling is prohibited I just made a new one. My old two pages are made for selling, so to make sure that I won't get any trouble one's I have already met all the criteria that Facebook is needed for monetization, I created GarrethGrey07 last November 30.
Then as the day's goes by with the help of other users, my new page had grow. The growth of my page was too quick. Thanks for the free page promotion ☺️. I also learned lot's of different tricks to make your page grow in an easy way more, but I still haven't tried it since it involves money 😂. I don't have money and I don't have sponsors like them, so I can't have giveaways to gained more followers. That's their trick's, that I don't wanna consider for now.
But to be honest, I experience an engagement shocked when I was just new in Facebook under Meta😂. If there's a cultural shock then there's an engagement shocked for me in social media too, lol. Most specially if you were a person who are used with a decent and relevant engagement. I mean if you came from noisecash/noiseapp and readcash who used to get a relevant feedback from your post, then surely you'll going crazy with how the people in Facebook reacted to your post. Because who would be happy if the feedback that you'll going to get from your post is irrelevant and out of topic? I even get annoyed 😂. But this is what happen to me and actually even to sis bloghound😂, I just don't know to others. 🤷
This is my reaction for that experience 😂👇.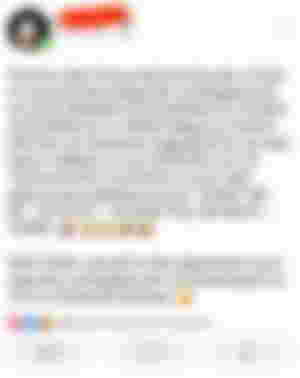 I don't know if I am going to be happy or not, or maybe I was just used in blogging site that the feedback that I usually read from the content that I just posted is related to the content. Because here in Facebook. I am going to post a reels and then I will see from my notification that someone leaves a comment on my post but then what am I going to read is "Count me in", "let's go", "please follow back","Done".

Well I think I should do the adjustment since I am not in blogging site. This is Facebook anyways.

I was annoyed but I just leave it with a kiss. Lol.
Here is an example of an annoying reply 🤣.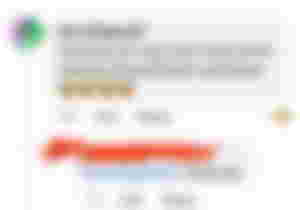 I commented to someone's reels. Her caption says that she has a very hard body, and so that's how bad she dances.

My comment was of course related to her reels, I said we are the same, that's why I never tried dancing 🤣😂😅.

Then someone replied to my comment "Done po".
What done mean? Done commenting? Then that's good. 🤣😂
To be honest I always felt so disappointed whenever I see that kind of comments in my reels or in my comment. I don't feel happy, and I don't feel that my vedio is being appreciated because the comments is literally out of topic. I felt that people don't mind about your content, as all they care is to get your attention and be one of their followers. That's how people in Facebook works, and it's kinda annoying.
Well I wouldn't say that I didn't use those words in someone's posts, because I do. Yes I do. but I only use that comment if the post is about page promotion, because what will you gonna expect? I don't leave an irrelevant comments just to catch their attention. Hello? I wasn't like that. I am a professional commentator, as always. Chaaarrr 😂.
However as the day's goes by, I stopped minding them. I mean I stop minding their irrelevant comments because I only feel stressed 😂. Why would I stress myself if in the first place nobody cares? Diba? They are already like that. They won't hear you. Don't won't gonna listen to you.
So let's go! Count me in! Follow back! Congratulations is the key! Rooaaaarrrr! Hahahaha. I'm going crazy over here and there.
Disclaimer ;
All the information contained herein this blog are basically just my own thoughts and opinions based on my experience. This blog is just for entertainment purposes only. Thank you.
Lead image was edited by me using Canva