I wonder why people like to play on each others intelligence,maybe because of a negative motive which could earn them a reward later or because they take everybody to be the same?. Well,base on recent things that have seen and heard,I think some people just choose to be a fool ( sorry for this word), or the problem they are facing as at that time makes them unable to think straight which makes them vulnerable to those that take them for a fool.
I was coming back from work one night like that during the ease of the lockdown and I was hearing an advertisement of a road side hawker saying;
In yoruba langauage;
" E wa ra oruka asela, oruka aseyori, oruka ti o so okowo e din la, oruka ti o soja e di ilumoka"
English interpretation goes thus;
"Come and buy a ring that will make your sale a profitable one,a ring that will allow customers to troop into your shop to buy something, a ring that will make you rich".
I stood for several minutes to listen to the advertisement over and over again, and to look at people's reaction to the advert. To my surprise,come and see people trooping to meet him to buy the ring. Do you know what was funny to me?. I looked at the person selling the stuff,and I find it very hard to see any traces of the benefit is trying to say of his product on his body. Don't get me wrong here please,I never looked down on him but was trying to figure out a point of him being tricky and taking people for a fool. He was tattered,unkempt and his leg are dirty,he must have been there since morning. What's my point in all these that I have written? I just want us to know that truly if the ring actually work,he must have use it for himself and through his change of lifestyle,his work will be made known. He doesn't need to advertise in that mode and go through those stress of roadside hawking if truly his ring is working . Let's try and endeavour that we are not fooled by all these kind of people no matter what we are passing through.
Another instance we all are aware of is that of money ritual. Those traditional doctors that do it for them are living in a small hut where they are managing themselves looking for who to fool and collect goat,fowl and all sort of food items to feed their family. Someone who has lose focus and have concluded that nothing good can come out of his Nazareth will now go to them and tell him his problem for possible solution. Have you forgotten the herbalist is also a human who has breathe in his mouth and can die anytime,one who has his own problem looking for a way out also. He has family to cater for,therefore he will fool you and collect all that he couldn't afford for his family and you that is trying to make an end meet too will drop all your last kobo all in the name of money ritual. Why didn't the herbalist do it for himself? why didnt he do for his children? why didnt he do it for his family members? These are the questions that should be ringing in our mind anytime such thought comes to our mind.
I remember when I was growing up,I was brought up watching yoruba movies. Some of these movies are what is happening real life,why don't we just learn from it. Anytime we are watching any movie related to money ritual,the people involve in it ( the herbalist,the person who came for ritual,the friend who introduce him to the herbalist) always have bad ending like early death without enjoying the money,lose their senses ( turn mad),begging for alms and all sort of bad incident happens to them at the later days. This has built a deep knowledge for me ever since then and that's why I can't be moved by any of them. What I am trying to say is that we shouldn't be fooled by all these people,let's be wise. Never should you allow your problem weigh you down and allow it to control your life to the wrong path,never should you allow that happen.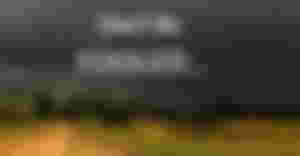 Other things are also happening order than these that I haven't make mentioned but we all know the end result are always very bad and not profitable.
All those platform where you see invest your money today and get triple of your investment in three days, are also part of those things you shouldn't be fooled with. Don't let them take you for a fool,please be wise.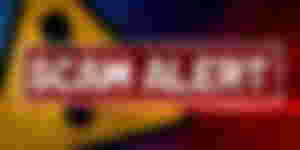 Before I round up this,let me give credit to this platform. They are not telling you to bring any money for a start neither do they tell you to refer people. All you need is to invest your time and make sure your articles are following the rules and lay down principle of the platform. What a privilege we are given, still yet some people still go up and down to speak badly about the platform. All I need to tell us is that we shouldn't be fooled by this people. Don't be fooled,be wise.
I drop my pen for now
Bye guys,love you all.