Why i left noisecash?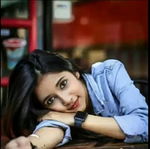 Just few months back I joined noise cash and story is interesting that first I was using read cash only and I was not available on noise cash then after interacting on different articles I got to know that there is another website which is specially for short content and that is known as noise cash. So many users who are working on those guys and some of them are posting really good content I really want appreciate their effort that they are doing great and one who is doing heifer is receiving good response but there are some users who are doing great but they are not getting response and they get demotivated and depressed and at the last they just leave the website
There were basically three reasons of lefting out noise cash
1_spammers
2_short of time
3_no response
The second main reason was short of time if you have observed than it is clear that I was not active from so many days even weeks it was actually my exams for going on so I was busy in preparing for my exams and in this routine I couldn't get time to manage my online post on noise cash and on read cash so I was at break from all the sites. I think it is my good habit that whenever my academic studies disturbed I just close other all activities so that I can focus tomorrow towards my studies because the main purpose of my life is only to get study and then become a good person. So due to short time I couldn't give time to websites like no is cash and read cash even to Instagram which is my most favourite. Studies should be priority of every student because study is the important weapon for a person to carry on his life but now i am done with my second semester so in free time i will post on read cash and aldo i wanted to grow my youtube account there i have 6k views which i have received in previous two weeks and my channel is growing tremendously i am happy over it and want to thank all the viewers
The third reason is a no response from both of the side whether it is a from users or from noise cash so it was demotivating me i was loosing my interest in noise cash because obviously anyone who is spending time is only for money so when i was not receiving money from noisecash i just wanted to leave the platform
For hundred times i will always prefer readcash because it is most interesting to work on read cash . Here your earning is good as compare to other sites and it supports me so much that i can shop different items from salary which i receive on read cash i dont know where should i take start for saying thanks. My journey on the dude cash by so smooth and I really learned so many techniques too right only increase my knowledge and it helps me a lot in different things I can say that the knowledge which I am learning from University I am applying that all techniques on read cash and it helps me to gain experience in professional life.
Thanks 🙏