(17:20) 071122N378 (Monday)
Magandang buhay everyone! How's life treating you today?
I had quite an amusing day in the sense that I had been fighting to not sleep during the day. The temptation was so strong my eyes just wanted to doze off but I couldn't give in because there were things to do. I had to reply and visit articles which I've not been able to do the previous day or I will need to work double time to catch up hehe!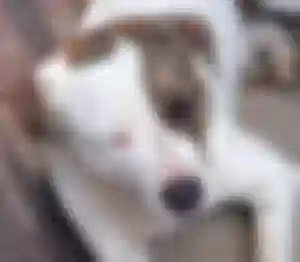 This pup was photographed by the husband somewhere downtown. He was sleeping in the middle of the day, lol!
Just that I had a very rough night. Went to bed at 10 then was up at midnight until 2 am and had a hard time going back to sleep. Blame the nightmare which kept me awake, lol!
Anyhow, I was just glad to have fallen asleep afterwards then woke up at 5. For some reason, I often open my eyes at 5 am. Guess I'm a member of the 5 am gang as Eric puts it in LeoFinance, lol!
It's good though as it puts me on a more productive mode. My mind works better in the morning and that's one of the reasons why I usually publish my Hive posts early in the day (between 8-11 am). I found out that after that time, my body usually switches into a different mood and I had to find other things to do or go out for walk. If I don't, I'd most likely have a less fruitful day.
Guess in life, good and not-so-good days happen. But alas! I survived the start of the week thankfully and am now resting my feet which got tired for walking a little too much, even just within our yard.
Hope you had a better one?
Thank you and Happy new week!