Magandang Buhay!
Been a while and hope everyone's doing well :)
Sharing these photographs of fun artworks taken along the street downtown. These were originally posted on my Hive blog earlier this month. The paintings are new ones probably a few weeks old for we haven't seen them in February. We noticed them 2-3 weeks ago but hadn't had the chance to get them.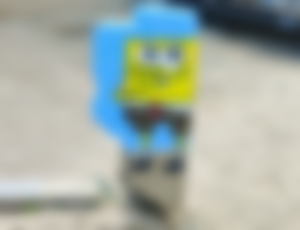 SpongeBob got my heart the moment I saw him. The street is narrow though and we cannot just pull over to take photos so whilst the car was running (the husband slowed down a bit), I took these shots. He suggested he can stop some 15 meters ahead and I'll walk back to photograph them but I declined (you'd guess I was just lazy, lol!) But not really, I was just thinking about the young pregnant lady who hitched a ride with us.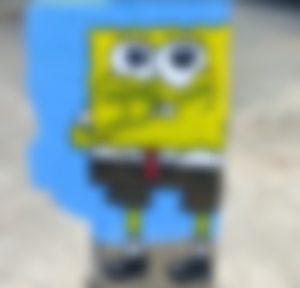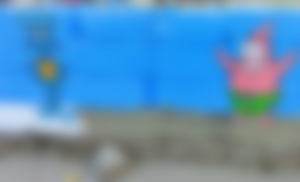 The artworks are on the short concrete fence (more like a road barrier) in front of a mini-mart. They are simple yet I find them quite fascinating and seeing SB on a school uniform and laughing like that just makes me giggle haha! There was no signature of whoever the artist is but I have a wild guess, might be a young gal or lad who loves SpongeBob and his friends, haha!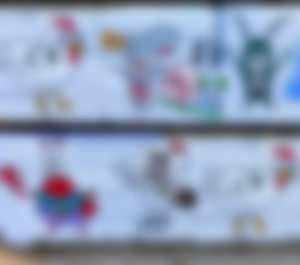 And because I've only been watching Tom & Jerry back in the day, I'm not really familiar with those other characters drawn on the wall.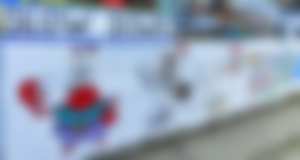 These were captured when we were coming home late in the afternoon after our impromptu run on that day. The farmboy asked if I fancy going out and I said nope. An hour later while looking at the calendar, he suddenly remembered it's his old man's birthday so I had a change of mind and told him we got to go and give him a surprise so we left the house before lunch time arrived.
We first dropped our young couple neighbor whom we gave a ride at the clinic for the wife's checkup. Next stop was one of the restaurants downtown where we ordered some take away. We were going to have lunch at the father-in-law's place. The husband spent 3 days with him and just got back home Wednesday night but he has forgotten about the old man's birthday until yesterday morning.
Anyway, we spent a few hours there, picnicking and creating memories under an orange tree which is just perfect because the weather was just gorgeous.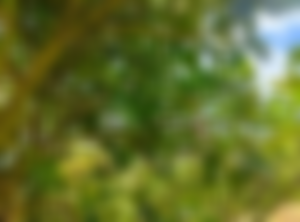 We left around 3 pm and picked up the young couple who were waiting for us then we drove back home.
Hope you find these artworks fun too just as we did :)
Cheers to a Happy Friday and all the best to the coming weekend!