(17:00) 101122N380 (Thursday)
Hola Read Champs! How's your day going?
These days are great in terms of the weather among other things.
Yesterday, I have been monitoring the market and I eventually felt tired. All my buys went through fast, lol! I wasn't expecting things to go that low and it seems it still not over.
The funny thing is that the prices just kept dropping after the buy went through, lol! And so I went out for a little while and did my daily short walks and took some photos too. This below is an African Lily which just burst out of its bud. Kinda exciting to see. It will bloom fully probably in a few days.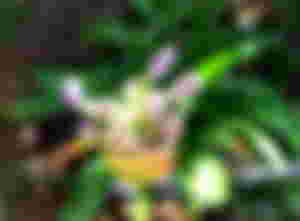 Because it was too hot in the afternoon, I spent it indoors and just read articles and tried to draft some posts for LeoFinance. I have been missing to publish any for the whole week and I feel the need to come up with something. But my mind just couldn't cooperate, lol! So yeah, I just read and curated both here and on Hive.
Then the evening came rather quickly and of course, the sunset would not be missed. I was late to go out so it was already dark when I took these photos.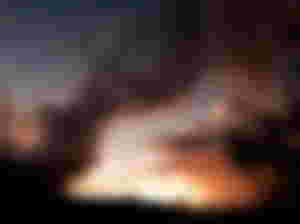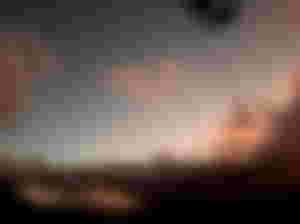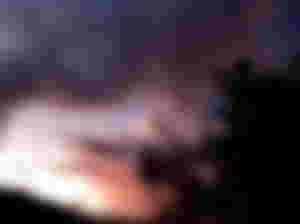 Then I went to bed early after setting some buy orders in Binance. Waking up this morning, I found out that the market has gone berserk. All my buys were filled and prices have gone down even more. I was tempted to take out my stablecoin which I have on DeFi but decided not yet.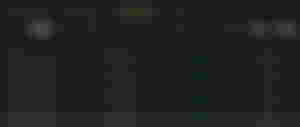 I read some people blaming FTX for what happened and perhaps they are right. The many unpleasant things that have happened in the cryptospace this year had been quite alarming. Celsius, LUNA, 3AC and the others, now FTX. I guess those who have been trying their best to hold on just couldn't do it anymore. They are probably shaken and so they decided to sell off. Just my thoughts anyway.
For some reason, I don't feel so worried or panicky now compared to before. It seems that I have toughened up a bit, lol! Maybe I finally understood that this pain is just temporary and part of our crypto journey. And I do believe that we will come out as winners in the coming year or two.
The best is yet to come. I hope you are also holding tightly :)
And yeah, the market inspired me to do some cooking if I can call it that, lol! It took me probably just 10 minutes from slicing the luncheon meat to frying them and washing the lettuce too. I like it quick when it comes to cooking. So yep, that was my breakfast this morning.