(16:52) 190422N292 (Tuesday)GMT+8
Growing up, I was more of a Daddy's girl and even up until this time, I'm the same as the young me who lean towards my old man. Not that I have anything against my mother, she's awesome too but I'm closer to Dad for as long as my memory could take me back to my childhood years.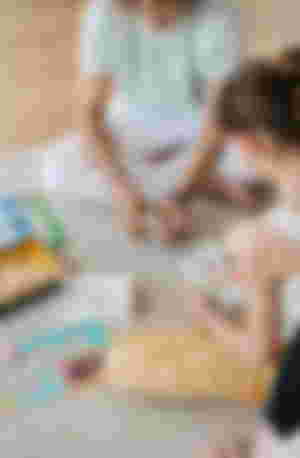 Back then, Dad would teach us how to play deck of cards especially during the rainy season where none of us could go outside of the house. Our living room were always filled with laughter and fun every time Dad played his tricks on us and he'd always win the game. Away from play time, he'd narrate tales and would tell us the good and the bad (lessons) afterwards. He was also the reason why I developed the habit of reading.
When I reached my teenage years, his way of teaching things changed a bit. He'd say things indirectly or in a more philosophical way and it was up to me to catch up what he truly meant. I don't have any memory of him scolding me those years probably because I always listened to him. When my sisters and I went to university, he encouraged us to write them letters which we did and we enjoyed doing so, sending them cards even.
Then I got married and still, I'd seek his thoughts and advice most of the time. He's more difficult and a little grumpy now as he is growing a lot older and wouldn't explain things clearly that sometimes I'm left wondering about what he really meant. I think he's testing my logic but my grasp is limited so I usually consult my younger brother and he'd make things clearer for me, lol! He's a lot smarter in understanding our Dad and older folks.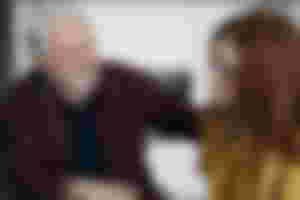 There are a lot of people who have influenced me one way or another and taught me things that helped me grow as a person, but one who really stood out among the rest and who impacted and influenced my life (and continues to do so) in more ways than one is none other than my very own father. From having fun, discipline, life, philosophy, relationships, spirituality, to managing finances, eating healthily and almost everything else, he was the one I always look up to, seek advice and learn the most from.
There are times when we don't agree on things but I always end up feeling better after listening to what he has to say. Observing him, his words and his deeds will always leave me with something new to ponder upon. And did I mention he was the one who taught us how to use the sewing machine? Yes, that's right.
Thank you for reading and that is my little story.
---
This was written as my participation to a writing prompt in the other blogging site which asked about the person who helped us grow.