(17:00) 180222N238 (Saturday) GMT+8
It's Saturday once again and just how the days go by makes me wanna sing, lol! The day was good generally. I hope it is going well at your end too :)
For the first time in a long time, I got myself to watch a film yesterday. I found one called "Charlie's Angels" from the husband's archives. It was released in 2019 and although the casts were changed, the film was okay. I was trying to get some inspiration for a writing challenge for the weekend but for some reason, my mind won't cooperate.
Anyway, today was all good too. I was up late (at past 8 am) which is quite unusual but it is cool, some more hours of sleep wouldn't hurt. I guess my body needed it. The husband is still away and the house is really quiet so I spent some time outdoors sweeping some dried tree leaves in the yard and then started writing for Hive around 11 am.
I have grown to love writing and it has now become part of my daily routine. It's what actually takes most of my time every day.
There was one in the other platform who challenged herself to write daily for a year and it made me wonder if I could do it too. Maybe yes, maybe not. It all depends on my commitment. Sometimes writing is easy, but can be challenging too, especially when we run into the so-called "writer's block." It is just good that these platforms don't limit us on what to write about.
So today, I decided to ramble about memories and re-live them through some photographs of the past years.
This one for example, was taken in HK during an afternoon walk with the husband and a few friends. Incidentally, it was the very first (and last) tortoise (large one) that I have personally seen to date. I don't know why it was lighted during the day, but it may have been part of its care.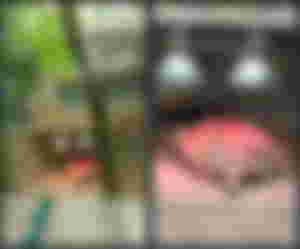 This too, was taken in HK, close to where our hotel was around the Victoria Harbour. We spent some evenings here along with the locals who tend to love the quiet and peace of the space.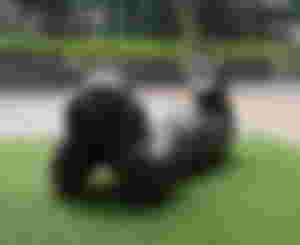 And this is one of the shopping arcades in China where we usually go for some stuff and at times, have meals at KFC, lol! There was a cinema here but we haven't tried going in.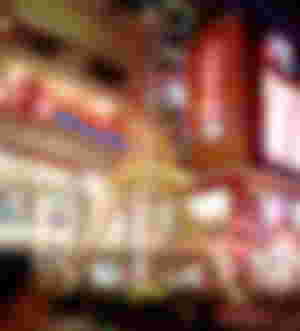 Mind you, their BBQ chicken was really tasty!
This place was just a walking distance from our apartment, we still ride the e-bike going to this place, lol!
I think we tasted all the kinds of chicken being served in this KFC branch. The atmosphere was generally cool and the crews were cheerful especially when the husband orders our food, lol!
And these will be all for today. I could share more but I wouldn't wish to take much of your time :) I understand the constraints we all go through when reading and commenting on many articles in a day so I try as much as possible to make mine short.
---
All photos are mine. Some photos were first shared HERE.
Copyright 2022 @FarmGirl . All Rights Reserved
---