(19:41) 060921N83
I hope you did. Some days ago I came across an airdrop and got myself lucky to receive 50k $CATS on my wallet. I think I also read Ms. Jane mentioning in one of her articles that she had been airdropped 150k or probably more. Talk about being early, congrats my angel!
But anyway, I received the $CATS with a grateful heart, and although at that time it seemed worthless, I decided to keep (HODL) it. Checking it on BenSwap yesterday evening, the 50k$CATS was worth 0.17BCH already and of course, I was very happy! Free money eh?
I was tempted to swap it to BCH but I thought I'd give it a chance until tomorrow. When I checked it around lunchtime today, it was around 0.12BCH, so I thought it will drop even more. But then after some time, it picked up again so I went ahead and traded half of it (25kCATS) to 0.0847BCH. Not bad! I will need probably around a week or more to earn the same amount here in Read.

At the time of this writing, the remaining 25k CATS is worth 0.094BCH. I will HODL it still and see in a couple of days.
And what's even better? One $EBEN is now worth $2.995! I was kind of regretful I didn't buy more when it was still at 50 cents (I missed the presale due to being sleepyhead), but oh well, things like that happen. I was just glad I grabbed a few, placed them in the pool to earn more of their kind.
And being quite adventurous today, I decided to add a very, very conservative amount to the EBEN-BCH LP to see how it goes with this kind of farming. We gotta try and experience it to learn. Of course, there are certain risks especially that BenSwap is fairly new so I am hoping that this DEX will last longer but in the crypto space, nothing is certain, so I'm just keeping my fingers crossed on this. I used my noise cash rewards on this by the way (about 0.025BCH +5EBENS).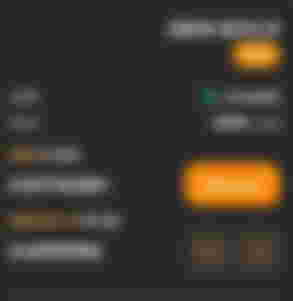 I read in a comment here in Read about $KITTENS so I went to my Metamask (SmartBCH), added it to my coins list, and to my surprise, there were 440k $KITTENS available. And is now worth 0.025BCH. Wonder how much it might become in the next few days. I hope it will be worth more, lol! I'd say these are 'magic' internet money. They just appear in your wallet when you least expect them.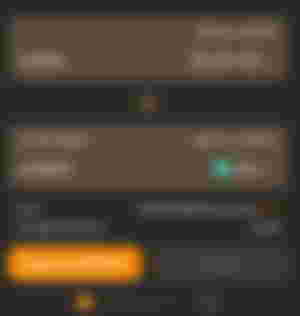 After doing the above, I decided to go for a short afternoon walk around 3 pm. I feel my body is getting stiff and needed some real movements. Armed with my boots and my phone, I found myself in the backyard where I spent an hour with my little adventure.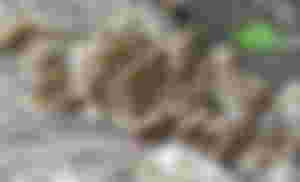 I did some weeding too which made my afternoon productive for a bit. This wet season makes it easy for weeds to grow around. And although they are helpful in a way, they also disrupt the growth of plants around them.
And here's another type of fungus sprouting on a dead log. Aren't they too clean?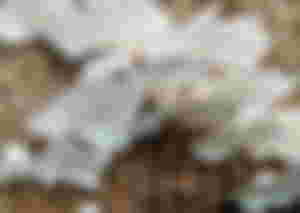 It's good to see my cherry tomatoes flowering and getting along so well with the beans.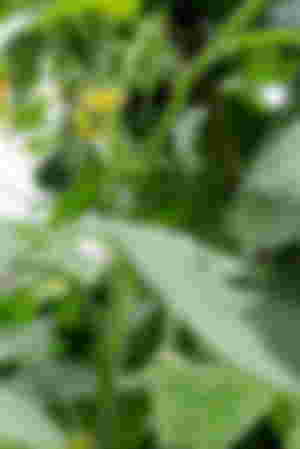 And this citrus fruit is so proud not to be noticed! These will probably ripen in November, or perhaps earlier.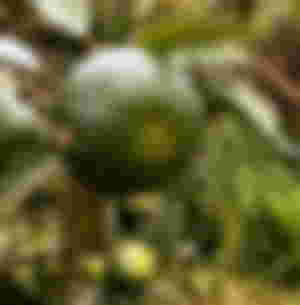 The farm boy is still bonding with my old man at the hospital so I've been home alone since Saturday night. He volunteered to watch dad since my brother is on maintenance.
So yes, I am basically free and did whatever I wished, although I still do the same with the good hubby around, except I have to prepare meals on time.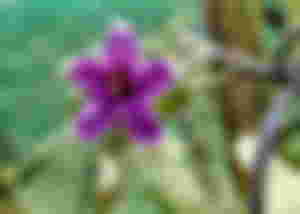 The above photo is an eggplant flower that I have snapped in the morning. I learned that eggplants are quite resilient. The branches and leaves wilt during summer, but they will eventually flourish during the rainy season.
By the way, don't you think time comes and goes like it is rushing so much?
I was shaking my head in disbelief earlier today when I felt I haven't done anything yet and I noticed it was already 12:26 on the clock. I am thankful though that it prompted me to go outside and enjoy some moments with nature.
So yes, that's about how my day went. How was yours?