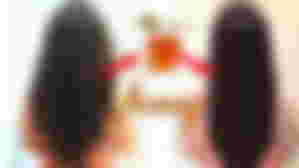 You can use honey as a hair mask for which  following items are required :
Ingredients: 
1.Honey
2.Aloe Vera gel 
3.vitamin E capsule
4.coconut oil 
Procedure:
Take 1 tablespoon Honey ,1 tablespoon aloe Vera gel, 1 vitamin E capsule and 1 tablespoon coconut oil.
Mix these ingredients in a bowl until they become a paste and then apply this paste on your hair from root to tip and leave it for 20 min and then wash it out from luckworm water. 
Benefits of using honey hair mask:
1.It moisterizes your  dry hair and scalp
2.It reduces hair breakage
3.It restores shine
4.It helps in reducing frizz
5.It softens your  hair.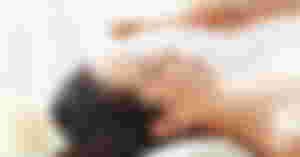 You can use honey as a face mask also ... 
1.Apply raw honey directly to the face it hydrates your skin as well as it gives a glowing skin men should have to use it rather using artificial and harsh face packs.You have to leave it for 30 min and then wash out.
2.For acne prone skin:
Mix 1 tablespoon of lemon, 1 tablespoon honey and 1 tablespoon baking soda in a bowl mix well and apply it on your face and neck avoid the area near ur eyes and then after 15 min remove it firstly with worm water and then with cold water .
3.For oily skin:
Take 1 tablespoon honey, 1 tablespoon bentonite clay or Moroccan Red clay and 1 tablespoon apple cider vinegar combine them all in a bowl( never use metal when working with clay) stir together and then apply it to ur face and neck and after 15 minutes remove the mask first with the warm water and then cold water .
4.For dry skin:
Take 2 tablespoon of honey or ( 1 tablespoon of honey and 1 tablespoon of an oil like jojoba or sweet almond) 1/2 avacodo,mashed and 2 tablespoon of almond,finely ground. 
Add honey and avocado in a small bowl and mash toghther .Stir in the ground almonds. Spread over face and neck, and after 15 -20 minutes, rinse with warm water.
These procedures helps you for better skin and hair. Use once a week for both hair and face.