November 3, 2021
Hi Readers,
Two days passed and I was not able to write an article because of my schedule and I apologize for that especially to my sponsors. Last November 1 was the birthday of my Uncle that is celebrating his birthday in heaven but even if he is in heaven already we still commemorate his birthday. Did some cooking until lunch, then cleaned my store in the afternoon till early evening. As much as I wanted to write after those activities I just don't have any extra power to make my brain work to write.
The following day, which is yesterday, I told myself that I need to write an article, see I didn't say I have to write because there is a big difference between need and have. When you say you need to do it, there is this amount of priority in it while saying you have to write means you can do it anytime without much priority. However, no matter how much I prioritize it, still, I wasn't able to write. Call it procrastination, because I think that is where it really falls.
I was so decided in the morning that I am going to write an article but because my friend sent me a message that she wants to see me, I push back the thought of writing and went out, convincing myself that I'll just write when I get home but that didn't happen either. Because I was so tired by the time I reached home.
From what happened within the past two days you will see what I choose to do with my time. Yes, I know that I have set priorities beforehand but it did change as the day went on that led to me to this:
I'll do it later or I don't have time means It's not a priority.
So whatever I choose to do at a certain time is what becomes a priority. Every minute I spend is my choice whatever it may be.
If you'll think about it, it's more accurate actually. You see, I dust off my store every week because no matter how much I dust it off even if I do it every day, still, the dust will accumulate because my location is just along the street where lots of cars passed by, and I also don't have time to do it every day. Though, if I wanted to do it every day I could do it, actually it's just that it is not my priority, however, if you are going to tell me that you're gonna pay me 1 BCH just for me to dust off my store every morning then I'll do it pretty quickly. But of course, no one will pay me 1 BCH just to do the dusting in my store. But you see, it's not that I don't have time to do it or I lack time to do it. I just don't want to do it.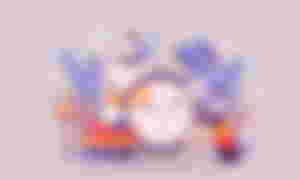 You can always plan for what you want to do in a day, you can even write it in an organizer but there is no guarantee that you will be able to do everything that you wrote. There will always be a time that "you don't have time to do this" but the reality is "you don't want to do it, because it's not a priority"
But this I believe. There is time for everything. No matter how busy we are, we always have time for what matters. We always have time for the things that we choose to do. We may not be able to add more time to do everything but we can always adjust in order for us to accommodate whatever we want to do. Because time is a choice.
---
Thanks for your time reading this article, if you enjoy reading it hope you're gonna click that button to like and subscribe. By the way, let's talk some more so I hope you will leave a comment below and share with me your thoughts.
©Eylz2021|#ClubBrokeBCH
All Original content unless specified otherwise ;)