In the past few weeks, the rise of Bitcoin in the market chart has cast a shadow over other developments in the industry. From November 26 last year to the time i was writing this article, Bitcoin has grown by 123%. I will explain the special importance of this timetable when i discuss the topic of stablecoins later.
According to few research i made, the supply of stablecoins has been growing in the past few months, and in the past week, the supply of stablecoins has increased further . With the emergence of USDC, this is a collective growth. TUSD is rising. Since the beginning of January 2021, USDC has increased by nearly 500 million US dollars.
In addition, Tether's supply share has also begun to decline. Since January 2019, Tether's share has dropped to the lowest level, down to about 75%. However, when it comes to market influence, stablecoins may be becoming a huge influence.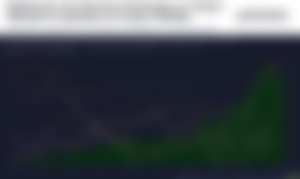 The latest data tracked by Santiment shows that the number of stablecoins returning to USDX continues to grow, with USDC, TUSD and SAI reflecting the upward trend of Bitcoin. The current significance of this development is that stablecoins may affect the current rebound of BTC after the market declines.
Going back to the timeline, the value of Bitcoin increased by 132% from November 26 to today. At the same time, Coingecko reported that the total market value of stablecoins has increased by $9.3 billion, from $24.3 billion at press time to $33.7 billion.
A simple explanation is that it represents retail transaction volume . In the past few weeks, institutions have admitted that they have participated in a significant increase in Bitcoin, but they will not directly trade Bitcoin through USDT or use any other stable assets.
The high trading volume shown by USDT and USDC is retail trading volume, and retail investors are more susceptible to fluctuations than institutional investors.
Therefore, any short-term market breakthrough, whether it is bullish or bearish, mainly depends on the inflow or outflow of a large number of retail funds . The equilibrium process of the market will happen soon, but at present, stablecoins may determine the strength of future rebounds to a certain extent.
Supplement: Stablecoins originated in 2014 as USDT issued by Tether Limited, a company formed by Bitfinex. Stable currency is a kind of cryptocurrency with stable value. The background of the birth of stable currency is that the price of cryptocurrency fluctuates greatly. As a medium of exchange, it connects the world of digital currency and legal currency.
Take USDT as an example. It is Tether USD (USDT), a token anchored to the U.S. dollar launched by Tether. 1 USDT = 1 U.S. dollar. Users can use USDT to exchange 1:1 with U.S. dollars at any time.