Imaginary friends: A creature without body yet owned shadow.
I will guarantee you that this is not a horror story, but a write-up to understand the reasons behind others' beliefs. There are a lot of things that were listed as to why people see imaginary friends, there is no concrete reason, there is nothing but a question why people see a creature with shadow yet had no body. Might be one of you had a friend like them.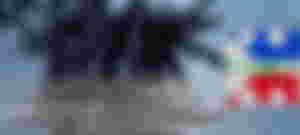 Imagination is everything, what we see right now is purely a product of an imaginary mind, from thinking and reasoning. The world that becomes the best option where we shall make a decision to change it by imaginary.
If we only believed in pure science, some had evidence that there are really imaginary friends. But it's proof that it was just a mind's creative product. And if we look at paranormal and supernaturals, there are people who had a gift that could see something not to be seen by just an ordinary man. In old beliefs and traditions, Filipino see them as their ancestors.
Let's try to understand and connect the three people, first the depressed, second the man with the third eye and the third one will be the person who believed it was their ancestors.
I met a suicide survivor when I was in high school, as the mind of the curious boy I found myself asking what happened?. He said there is some person who had no body yet there is shadow, that's the inspiration of my title. They could talk, but he didn't know where they were. In the wall, ceiling or floor. They are everywhere, he said.
Are they friends? he paused at the moment. He said no, they are cruel to him. They talk too much, telling him those embarrassing moments, a lot of hurtful words that makes him just want to stay hidden. But the more he doesn't want to hear them the more they come. Yes, a lot of voices he heard.
They say it's not painful to cut his hand or to hang his head. Yeah, it's really what he said. They said he won't be hurt, just like a bite of an ant. But his mother saw him and luckily she stopped him.
Is he had mental ill or depressed? He said no because he was just a child. But the thing is that it happened to their family, his uncle and cousin also met imaginary friends.
See it's not just a person who is weak and depressed but a person who is well and active. In science they said it was genetic that could pass to the generations.
The second one was the girl who had the third eye. I also met one of my cousins. At first who am I not to believe?What if I don't and they will eventually just visit me right?. That contradicts the first person because she said they are so friendly to her. They could talk about things in the supernatural world.
Real or not, I am avoiding this kind of person, not to judge or anything, But I might be afraid of whatever they say or tell me. What if they could see death? I Am not yet prepared for that.
Paranormal is somehow accepted in places like the Philippines, well that's the third person I am also mentioned. Some people believe that those people are their ancestors.
We do 'alays' offering to those shadows without a body, they said that from time to time they will visit our home and if we ignored the signs someone might get sick later. Either in our dreams, when they visit us in a memory, or in weird things that were common when they were still alive.
Believe me, I have seen a lot of local religions. Might be because of curiosity that's drives me to look at them. The pressure that I ask what they are doing inside. I enter a lot of churches, I saw the practice and teaching they had. Might be I am curious about my religion, and find differences between the two.
I enter a spirit believer church, well I do respect them all but I know my limit and curious line. I just watched yet I don't do the same as they do. I also visited a classmate's home celebration and I was shocked that they said I need to bow to some picture, I respect them but I never did.
I never said that was bad or negative to me, just that I need to stay low for what they practice, obviously different from me.
Just like that, I respect them all. Just like the three people I mentioned. The boy who sees a shadow where they said it wasn't hurt to be hung, it's a depression or genetic disorder. We don't need to judge them, just accept and hear them without judgment, they will have our trust. The girl who could see a friendly shadow, it doesn't mean that we don't have the same gift we shall laugh at them. The third one was the traditions, well I had no intention to question my elders because they knew more than me.
They believed because they wanted to prevent sickness, no one wanted to be sick after all.
A lot more people who had stories about things with shadow but without body, they might have heard others remain secret. If someone confesses they see it, what will they do? Ignore or talk about it?. You might help others if the shadow is real or just imaginary? We both don't know.
Thanks for reading…