May God save the world we are now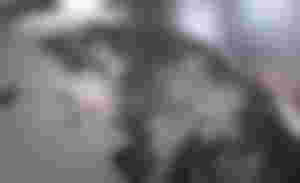 What is the world turning into?
What is left for the future?
Where is the world heading?
What can't people do because of money?
I keep asking myself all these questions when I read a story of a guy of 25years who wants to marry his grandma who is 85years, is the age difference between them not too much for him?
---
The image was a screenshot from Facebook.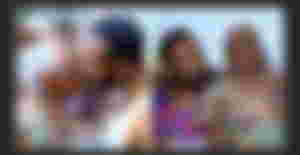 The world we are living in now is not like the one our for-Father lived in because then everything was going according to how it was supposed to but now things are just turning upside down and then we call it civilization, something that is affecting the future of the upcoming we call it normal thing.
I wasn't online all through today just because I was so busy at the shop making sales but around 6pm today I have already finished the hair.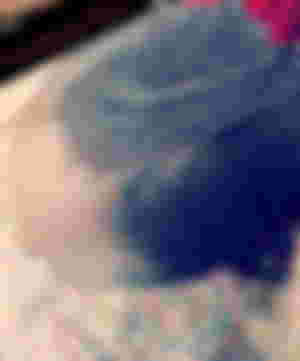 Then I tried to check what was happening on social media as I just logged into Facebook one notification popped up and it was a guy that wants to marry his grandma I was curious if the news was true so I click to read more about the story.
---
It was narrated that this guy in question just moved into the state which I didn't remember the state and he was looking for a house to rent then on getting to this grandma just to ask if she knows where there is a room vacancy then the grandma told this guy that she has a room which she can give to him and the guy felt so happy that at last, he can have room to stay not knowing what is coming upon him.
Because to me I don't think any guy who is with his right sense will want to do what this guy did, people around said after the guy has moved in this grandma started calling him my husband which the guy didn't take seriously and he will answer her too that good morning my wife then from there they began to stay in one room just like husband and wife.
Some even said they have talked to this guy and he keeps saying that's his choice he wants to marry her while some asked his age and he told them he is just 25 years and his love (gandma) is 85 years without feeling ashamed of it, am very sure this guy must have a brain touch for him to decide on this kind of thing, or maybe he wants to marry her just to inherit the grandma's property because people in the neighborhood testify that this grandma has big house who knows may she might have shown it to this greedy guy and that was why he wants to marry her, am not saying wife can't be older than husband but this one is abnormal.
From the video that I watched on Facebook, they do go to the market together to buy something and this greedy guy is not ashamed of dating his grandma, what is left in this world that people can't do for the sake of making money? Just like a very young lady in my shop area who got married to a very old man who is old enough to be her great grandfather and the man stays abroad while she's here in Africa with her baby meanwhile so people have discussed her matter in my presence before on how she use to carry different guys into her house since her old husband is too far away.
Am very sure she marries this Grandpa all in the name of money and not the Grandpa is not even around to satisfy her then she began to jump from one guy to another, the question is why can't she just marry a guy of her age so that she can enjoy the marriage.
Meet my beautiful sponsors 👆
I don't even blame her if a 25years guy wants to settle down with someone who is old enough to give birth to his mother (85 years) what is left that people won't do to get money?
Anyways if you are a mother, father, aunty, guardian please always put a good impact on the child or children you are training because the world we are in now is full of bad influences that can easily destroy children, especially youths.
Thanks for reading and happy Easter to you all.