Paris: a typical French market day (III)
Today is Friday, the weekend is approaching and we have to think about the plans and also about what we are going to eat, right? So following my French route of my two recently travel articles here and here, we are going to go to the market in Paris too and discover so many typical products in one day in a French market.
And voilà! this time we are going to go through other streets, full of charisma, elegance and glamour. In the busy streets of central Paris we can also enjoy a market day, even as visitors there it may be an even more intense experience. Typical, new and different products to discover and, of course, to try among many people who do not want to miss out on the daily market day with exceptional products. Come on, let's make our way...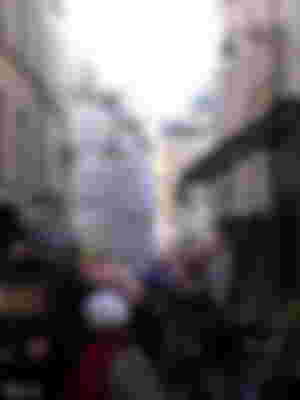 You have to try and buy many of these things that we see in street stalls, in banks of products of exquisite quality and also in nearby stores that show us through their posters and windows, those "delicatessen" that we love so much.
Here we go, where to start? Where I like it best: cheese. And there in France they have more than 365 different cheeses, every day of the year we could try one more, every day they eat cheese, but curiously they sometimes have it for dessert. French people finish the menu with a delight.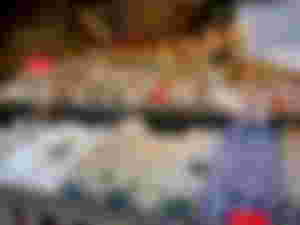 And so much variety makes us indecisive, which one to choose? We can see that there are those most renowned and famous, their names come from here. And if that's not enough for us, we can still go into the store, because there are still specialized stores here, how wonderful to see a sign like that on the street! FROMAGERIE (cheese shop or paradise).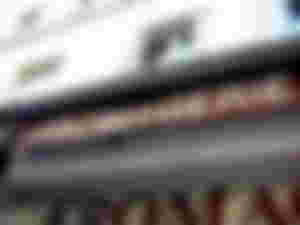 But we continue because there are more typical French products, such as wine. Who does not know French wine and champagne? And the French, in their know-how, drink their glass of wine with meals, as a ritual, as something that cannot be missed. And there is no shortage of bottles, so many to choose from here too, being able to accompany them with some olives or pickles as they showed among so much hubbub that formed around them.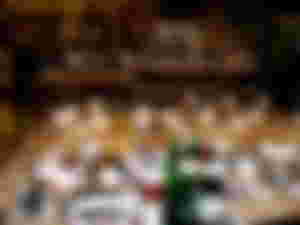 And we continue with local products, but more humid… the famous oysters. Here they are, and different kinds of clams and scallops that come from the Norman shores apparently. I must say that this walk through the market is not too recent, so the prices that appear must have gone up quite a bit!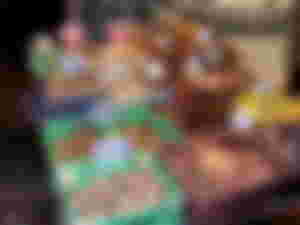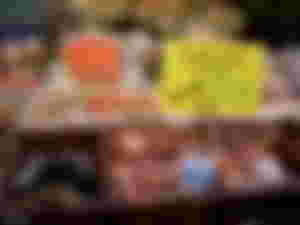 It seems that with each stall we visit, we create the menu of the day, the aperitif, the drink, the seafood, and without forgetting, as in any self-respecting market, the fruits and vegetables. So we complete the list for any recipe in this charming and elegant city environment.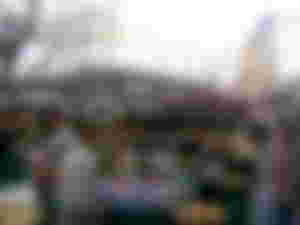 But we can't go without dessert, and what better than some "chocolat", in French the word chocolate sounds sweeter, and it tastes sweet too. A store that draws us in and invites us to enter almost 100% spellbound by that irresistible flavor (that the photo went shaky), at the end of our pleasant journey through an area of ​​daily life in a fascinating and unique city.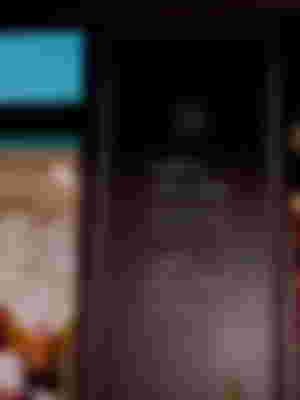 And here, the market becomes something glamorous like the city's own atmosphere, because its products are, and we can't leave without trying them. This time the pleasure of strolling through crowded streets becomes a very chic experience. At every step we take, at every stall we stop at, with every quality product we see, we can only exclaim: Oh là là! October 28, 2022
Bahía (II): Morro de São Paulo, on an island... in paradise?
Salvador da Bahia (I): essence and heritage of Brazil
Welcome to the Monforte Gardens
A walk through the City hall Square
The text is totally mine and the photos too by Duvinca

I have publishes a very similar article on Hive (Ecency)

I'M ALSO HERE: Ecency(Hive) / Publish0x / Odysee