Little things and moments in life
Hello! Again here simply I would like to share those thoughts that come to our mind without further ado. Those ideas that one day are suddenly created in our heads and that in the end become personal reflections that we can sometimes share with others, sometimes we just do that, we write and share our thoughts, right?
And here I am, thinking and reflecting in an early sunny morning, a peaceful time... and I realize that every day we have many things to be grateful for, I already wrote about this in a post entitled "Living with an Attitude of Gratitude".
Because it is important to value so much that we have and so much that we can enjoy. But sometimes it doesn't need to be anything grand, not even basic and essential things in life, just little things.
Because the details do matter, and we usually don't pay attention. Any small gesture from another can mean a lot, and any precious moment can turn into something divine. So in the end we are linking and connecting with the best that each day offers us and perhaps it also makes us feel better.
They are small details that perhaps among the overfall of things that we have during the day would go almost unnoticed. Without giving it value. But that's where we have to learn that everything has its value, big or small, in the end it depends on the eyes with which we look at everything. We must look with more enthusiasm, so that our days are more exciting.
A simple look at a beautiful sunrise can also make our day better, not always everything goes perfectly, but we can go back to it, remember that magical light, that feeling of fullness, and thus with more energy and serenity better face the rest of future moments. Everything works, everything helps if we focus correctly.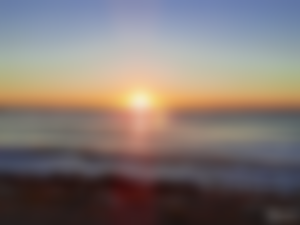 Why not use all those little things that happen in our lives to our advantage?
Really it can be done, just you have to forget about being a victim or feeding bad streaks, but quite the opposite, in the midst of chaos we can ignore the noise and look a little further away for a second... Oh, a nice view, a nice plant, a nice smile...
Any inspiring moment or image can generate a lot in us, a sincere feeling, a strong motivation, an inexplicable serenity and gratitude for life. It makes us more positive and more aware of our reality, of that other reality that we sometimes stop looking at, the one that is good, the one with the small details that need to improve our every day, and the one with the little things that make our life happier.
Happy Sunday! March 19, 2023
More articles here!
My intuition is faster than notifications!
This is good but not real life
Changes, reflections and priorities
Living with an Attitude of Gratitude
The 200th! and maybe the last?
Christmas challenge! Decorations, surprises and plans
And now again this, Noise (updated!)
Time to say goodbye, Noise.cash
Me, my friends and some questions
The text is mine and the photo too ©Duvinca 

I have been published previously a quite similar version of this post, but not totally identical, on Hive and on Publish0x
I'M ALSO HERE: Noise APP / Ecency(Hive) / Publish0x / Odysee