Health benefits of DMSO
Hello everyone!
It's been a month since I wrote about the Health benefits of colloidal silver. In that article I told you, in addition to the benefits, how I usually use it. And now I would like to complement that information, because I also use colloidal silver, mixed in different percentages and proportions with DMSO for different cases.
Some time ago another user (on Hive) published a video about the DMSO and that inspired me to write about this. And now I explain what many of you will be wondering...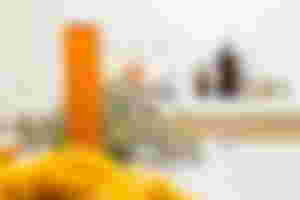 Image source: Unsplash.com (by Bee Naturalles)
It is dimethyl sulfoxide and despite its complex chemical name, it is a natural substance present in all animals and plants that is extracted from wood, in the paper manufacturing process, from cellulose. It was discovered at the end of the 19th century by the Russian chemist Alexander Mikhaylovich Zaytsev.
The healing effects of this transparent liquid have been demonstrated since, once in the body, part of the DMSO is transformed into a substance called MSM or organic sulfur with the formula (CH3) 2SO, with very positive effects on the connective tissue, as it penetrates deep into the skin and achieves true tissue regeneration and repair. It is also used to protect organs in transplants due to its low toxicity, and also as a preservative for stem cells and spinal cord cells.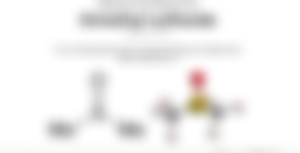 Image source: American Chemical Society website
Although in some pages they say that its efficacy is not proven, more than for interstitial cystitis (approved for it by the FDA) there are other alternative publications and also various studies that prove it, such as this one (most of it is in Spanish but the abstract in English):
Efficacy of a topical treatment protocol with dimethyl sulfoxide 50% in type 1 complex regional pain syndrome
M. Gaspara,??, M. Bovairab, F.J. Carrera-Huesoc, M. Querold, A. Jiménezb, L. Morenoe
It is one of the most studied natural substances, as there are more than 100,000 articles written on the medical use of DMSO and more than 30,000 scientific references. In the past it was used in chemical procedures as a solvent element as well, but due to its properties found by scientists it is also used as a supplement or complement in different medications, you can read much more in an article from the American Chemical Society
From what is known so far, it is very good to use it for many purposes: as an anti-inflammatory, in hernias, sprains, fibrillar ruptures, sprains, heel bone, also for herpes zoster, osteoarthritis, thrombi, burns, anti-aging, improves scars, antifungal, muscle relaxant and more...
In fact, and here I am telling you about my own personal experience months ago, I had a foot injury (sharp pain in the sole of the foot), complicated, because in the end I always had to walk and I couldn't always rest so much, and I also wanted to continue running, and always afterwards despite the ice and other creams the pain returned.
So on a regular basis twice a day, I applied DMSO mixed with colloidal silver in a spray vaporizing the specific area (I was advised to mix it 70% DMSO and 30% colloidal silver) because DMSO is very strong, and sometimes it can really sting your skin when applying the area with the product (be very careful and do not use it without knowing and without precaution).
In my case I tried to apply it as they told me, then you have to wash your hands and little by little it was improving, in addition to wearing comfortable shoes and insoles so as not to tread so hard. But I must say that it has helped me a lot, now I finally walk without a limp and without remembering my foot at all, after 9 months of permanent discomfort!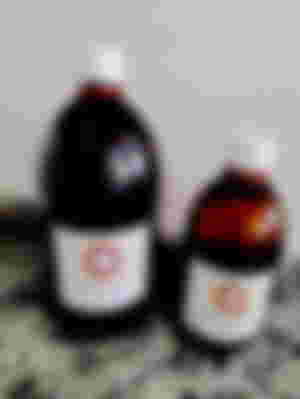 I know of cases of rapid improvements in this type of ailment, or for example I have also tried it a couple of times for back pain (low back pain). And even more so, even for the eyes! Much more diluted in silver, yes, in fact you start with a very small amount, only 10% of the total mixture, and drops can be applied, there are those who notice great relief, rest of the sight and with it even an improvement.
It's for everyone? I don't know, I don't think so... there are those who, as I said, have experienced a great improvement, there are those who consider it too strong for the skin or do not notice its effects as much. And on the other hand, there are even those who take it ingested even though it seems strong (I have not tested or investigated this yet…). But in general, not all solutions work for everyone, because each person can react in a different way, each body is a world.
I recommend the books:
"DMSO, nature's healer" by Dr. Morton Walker

"The DMSO Guide: The hidden knowledge of nature for healing" by Hartmurt Fischer.
In the end, each one of us should feel curious to try beyond what we already know, what they tell us and repeat and that sometimes produce so many bad side effects.
So to finish and as a Disclaimer I tell:
I am not giving you any health advice, but it is good to open your mind to other new or different possibilities and do a lot of research. Because there are many more products and medicines that we are unaware of that could help us and alternatively benefit our health, they are there, they exist, we just have to learn more about them. And then each one, under their responsibility and criteria, selects what works best for them. Let's study, there is a whole world to discover. November 4, 2022
More articles here!
Health benefits of colloidal silver
My first DIY moments and attempts
A family day of paella, the real paella
Improvising can be a delicious option
This text is mine by ©Duvinca and the two photos are mine too

The first/lead photo is from Unsplash.com

The image is from the American Chemical Society website

And I have also published this article on Hive (Ecency).

I'M ALSO HERE: Ecency(Hive) / Publish0x / Odysee