Columbus, Ohio: Ohio State University (II)
Columbus, in Ohio, in the US, it is a city not as big and frenetic as others, a city where you can walk pleasantly as I showed in another previous post, Columbus, Ohio: An autumn weekend at Halloween time
But in order not to make it too long, I decided to leave a part of that tour, a different part that caught my attention, because it is not so usual to visit an university, just simple curiosity.
But how not to do it if that university somehow becomes the engine of the city, because almost by itself it looks like a city, with large buildings and complexes that gradually join one another.
Normally where I live they don't cause so much expectation, there are no open days like this as in the United States, by chance one of those days coincided with my short and pleasant stay in Columbus, in the state of Ohio.
I wanted to share this place here to mainly highlight three architectural structures that I did not expect to find in this university campus. At the Ohio State University.
Stepping on the dry, brown leaves of the cold autumn, we walk along the different paths that connect the different buildings. And suddenly, in contrast to the whole environment, an elevated bridge in red glass that will surely connect some university rooms with others, where thousands of students will pass from one side to another, even on colder days than it was then...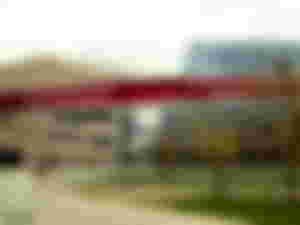 And behind it, a large squared and illuminated building, each window with its light, to discover that it was one of the libraries, I imagine that the main one. I stared at the grand façade of the huge library, because the dimensions of everything were larger than expected or to which I was used to. Different styles, modern outside and more classical inside. And inside also silence, normal, many students who were perhaps not aware of what was around them, fixed on their things to do.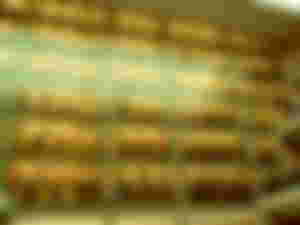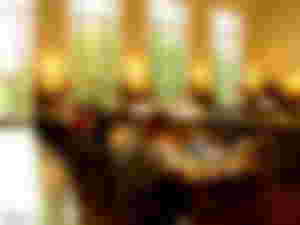 Now, it is clear that there are more things to do there, not only reading and studying, but also playing games, practicing sports and more. The jewel in the crown is undoubtedly the American football stadium, the Ohio Stadium (also called the Shoe or the Horseshoe) and its team, the Buckeyes (the name is a type of chestnut, in Spanish they told me it meant "castañas pilongas", those that would be in the trees around there I suppose...) who play in the university league. But what college league in other countries has a stadium of more than 100,000 spectators? Almost like the most famous football stadiums in Europe, like the Camp Nou stadium in Barcelona (Spain). Incredible. Everything big.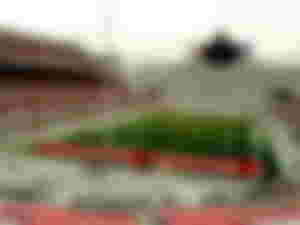 I am not an architect but these great structures impress me and I always think about the moment of their design, measurement, calculation and execution of the construction. A great work.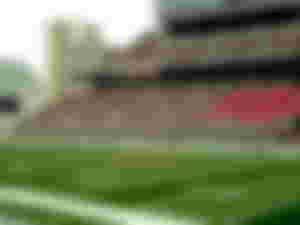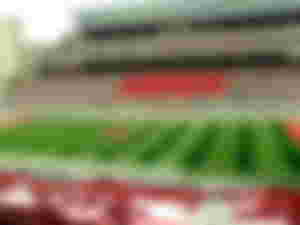 And as it was allowed just at that lucky moment, we were able to go through the stands and seats, long stairs connected the different areas of that giant of structured concrete, we also saw the field and also the private areas, the changing rooms, the trophies and memories, almost like a small museum that paid homage to all those generations and people involved in making all this a great show, simply in a university.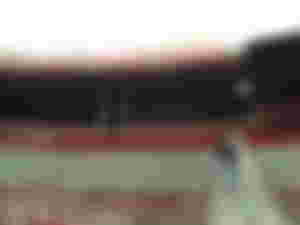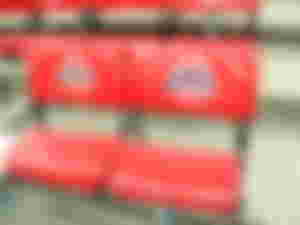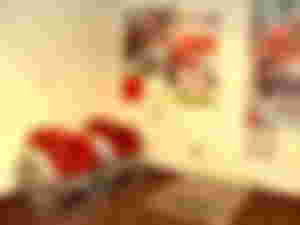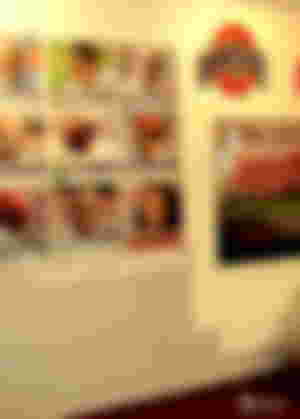 Oh, there are also shops, of course, where, for example, we can buy a t-shirt, which I still have, as a souvenir.
Go Bucks!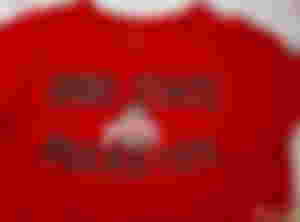 I have to say that in the US I found many interesting spots and architectures to be mentioned here, specially there is an awesome city very special to me, soon... November 2, 2022
Bahía (II): Morro de São Paulo, on an island... in paradise?
Salvador da Bahia (I): essence and heritage of Brazil
Welcome to the Monforte Gardens
A walk through the City hall Square
The text is totally mine and the photos too by Duvinca

I have also published this article on Hive (Ecency)

I'M ALSO HERE: Ecency(Hive) / Publish0x / Odysee