Columbus, Ohio: An autumn weekend at Halloween time
Ah, those improvised trips, being in the United States suddenly thinking, what are we doing this weekend in October? It's been a while, some years... but today that we finished the month of October again is the best time to share it with you.
Autumn is that ambivalent warm season but at the same time of dim light, of change and transition, of leaves of many colors and other leaves that are falling. With more serene and earlier sunsets, it gets dark earlier each day and the Halloween season also arrives.
So it was a fleeting weekend in Columbus, in the state of Ohio, the truth is that I did not have much information about this city but I knew at that time that there was a person I knew there, so it was the opportunity.
It is particularly a college town in the Midwest, many of those cities have certain similarities in terms of their streets or buildings or at least that's what it seemed to me walking there...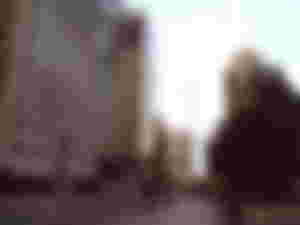 In this case, we leave aside the entire tour of the immense university for another day, for another post. And we start with the nerve center of the city, where its government building is located, its honorary monument in this case to William McKinsley, the 25th president of the United States who was born in this state, and in this case a seal on the ground caught my attention about Ohio...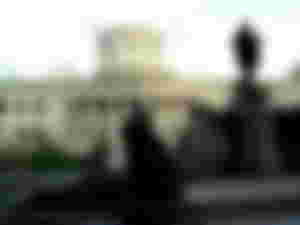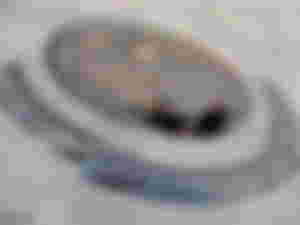 It was much colder than it seems in the photos, although there was no snow, the air was freezing, perhaps for that reason there was hardly any noise in those deserted streets, perhaps it was a little late for them, or it was a less busy day. The traffic was slow and there were no jams, it was at that time a silent city. Until we get to see lights, a theater like the ones we imagined in the movies, in a classic style and apparently with a lot of stage activity going on.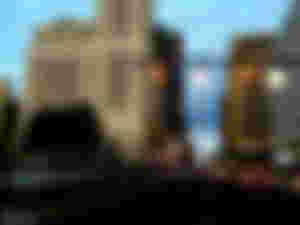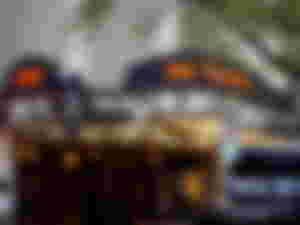 We continue walking along wide sidewalks entertained by reading all the useful information plaques, which makes us see that they are very aware of their history such as that of the civil war or the architecture of other past decades that some of their buildings still preserve. But among all those plaques, the one that was next to a dark wall where there was nothing stood out, we turned to read and discovered that the first Wendy's hamburger restaurant had opened its doors there, which some of you probably know, the one with the logo with the girl with braids red. A curious fact that no one could expect walking quietly around.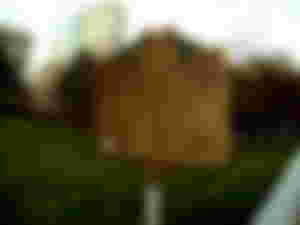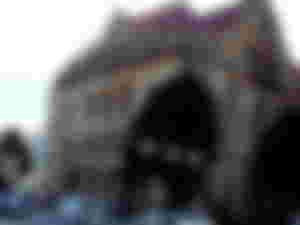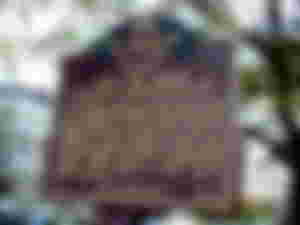 And we approached the river Scioto (it sounds Italian), it was getting dark, the light was changing (at that time some photos were not so clear) but that modern bridge reminds me of home, of those bridges with the same physiognomy, and other stone bridge too.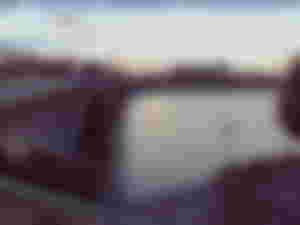 We also passed by another statue that honored those Italian immigrants who arrived there with all their best intentions and great hope that everything and everyone would prosper.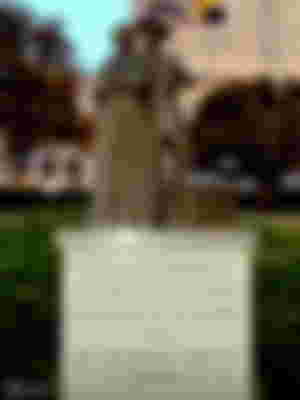 But the most important thing is the ship Santa María, a replica, because it has to be a replica of one of the three ships (of one of the "caravelas") in which Christopher Columbus' expedition travels and with which he discovered America.
We learned that well at school, the names of the ships: La Pinta, la Niña and la Santa María. And this last one is the one that we see here surrounded by trees that already acquire those autumnal reddish tones that we like so much. We are walking back stepping on a crisp carpet of dry leaves.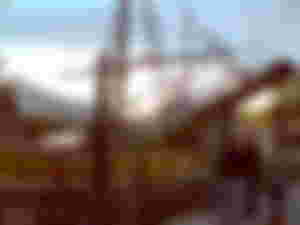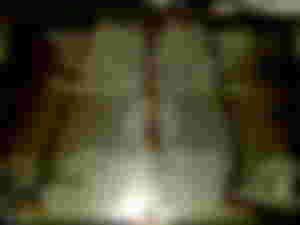 In full sun and with blue skies we started another new day in Columbus, this time in the German neighborhood where we decided to have a delicious brunch something different, with sausages made like in the old continent and with a different charm. There are not so many gray buildings but there are more brick and wooden houses surrounded by huge trees, like this orange color tree at that time intense and spectacular. The trees are already ready for Halloween, and some stores such as a bookstore also had their window decorated, as well as some houses where we could see the pumpkins on the door in others a whole porch full of "terrifying" details and decorations.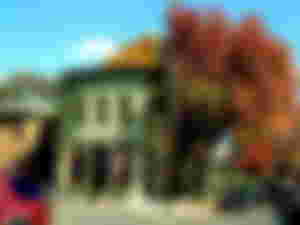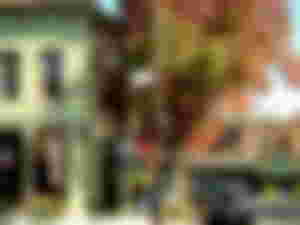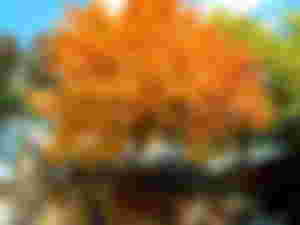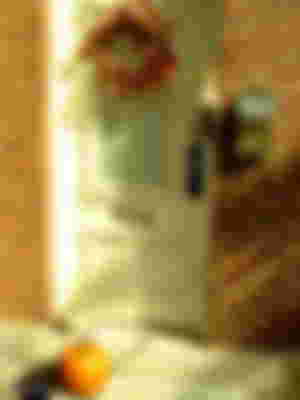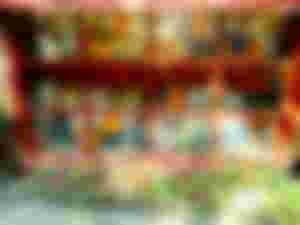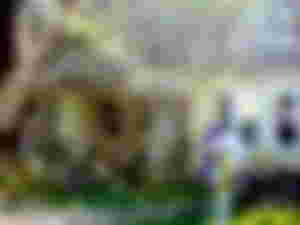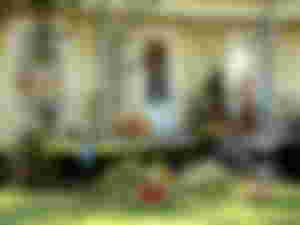 Calm, autumnal, serene and orange atmosphere. October days, discoveries, walks and Halloween. And we left Columbus, contemplating the endless cornfields of the state of Ohio, and further colorful trees. We leave on a sunny autumn day enjoying the beautiful scenery.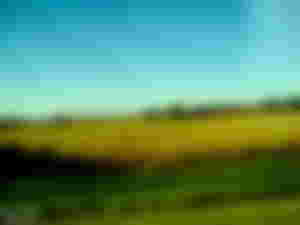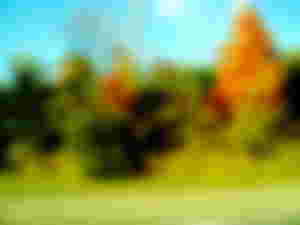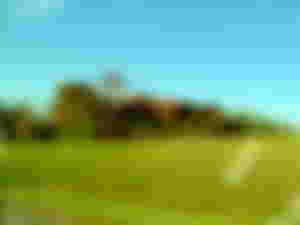 Happy Halloween! October 31, 2022
Bahía (II): Morro de São Paulo, on an island... in paradise?
Salvador da Bahia (I): essence and heritage of Brazil
Welcome to the Monforte Gardens
A walk through the City hall Square
The text is totally mine and the photos too by Duvinca

I have also published this article on Hive (Ecency)

I'M ALSO HERE: Ecency(Hive) / Publish0x / Odysee