A photo full of hope
A picture is worth a thousand words, it is what is often said, we have heard it at some point and we will surely have experienced it when looking at the magical horizon, a breathtaking landscape or an inspiring photograph.
An image can mean a lot, it can inspire us, it can make us feel inexplicably or our thoughts take us further. And then you think, you think that...
there is hope, and we hope there will be…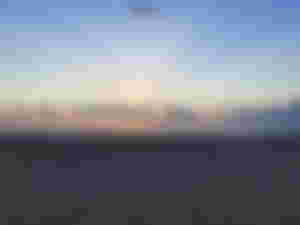 We hope that the day will be good, that things will go well for us and that we will not have problems or at least that they are easy to solve.
We hope that our world will inspire us or inspire the world.
We hope to remember the magical moments of the past and create wonderful moments in the future.
We hope to achieve something, to change something, to leave something, or for something to disappear.
We expect nice surprises, achieve stability, obtain certainty or leave our comfort zone.
We hope, with all our strength, to find our place or that destiny finds us.
We hope to feel love, motivation, joy and a lot of peace.
At some point we hope there will be a miracle… or for someone to tell us that there is hope. And we look again at the horizon hoping that it will be so, and we feel inspired and good, in peace.
This photo has been taken by me, during a sunrise moment, in the Mediterranean Coast. Malvarrosa beach. August 9, 2022
More articles here!
Sometimes not getting what you want can be a stroke of luck
This text is mine and the photo too ©Duvinca

This article has been also posted on Hive (Ecency)

I'M ALSO HERE: Noise.cash /  Ecency(Hive) / Publish0x / Odysee