I thought you were a friend?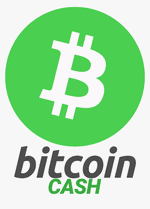 Hey there friends,
Having someone to trust and rely on is a wonderful thing. Especially if you have gotten a lot of relieve or help from such relationship. There are some friends that we may even consider as our blood related family or should I say that are much more closer than a blood related family. Didn't even the holy scripture say that 'there is friend that sticks closer than a brother'? Sure, friendship is a blessing when it is comforting and reliable, but what happens when your best friend turns against and betray your trust?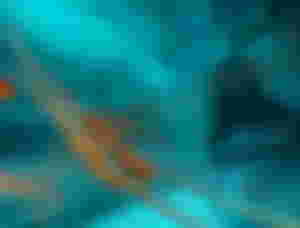 This happened recently in my country. A man whom one can describe as an angel in human form or rather a good man literally betrayed his long time friend. I myself, am shocked and heartbroken when I heard the incident. Let me share it with you friends.
The man, who I address as Sir K, had a friend whom the whole neighborhood has come to know as Sir K's best friend. Infact, when you see Sir K expect to see the other man (who People commonly call Oga Yemi). They do almost all things together. I know if not for private life and those stuffs, they would have married the same woman😂 Though Oga Yemi was richer than Sir K, yet one can hardly notice the difference. Infact Sir K never lacked anything as his friend as always there to help him. You just need to see their friendship, it made people feel jealous and also pray for that type of friendship. Most people are said to seem the both of them eating from the same plate. I guess they really formed quite a bond. I heard they have been friends since their third year in the university where Sir K was to have helped Oga Yemi on a particular issue.
All was going sweet and well until a sudden tragedy struck on Oga Yemi's family. He had gone on a business trip when his wife received a phone call stating that her husband had been admitted into the hospital and is currently in coma state. The news came as both a shock and a surprise because it was not reported that he was involved in an accident or that anything of harm befall him. It was only stated that he went into coma after he finished a meeting as he was about to step out of the reception. His wife was so heartbroken and confused. She wept her eyes out. She went to visit her husband in the hospital and tried all that was in her power to see that her husband regains his consciousness but all to no avail. When the results of the several tests that was carried out on him came out, it was discovered that there were presence of some harmful chemicals in his blood. It was discovered that he has been taken this chemical gradually over a long period of time and the symptom was just noticed when it has reached a dangerous level.
When the wife was asked if she knew of this chemical, she told the doctor that her husband was a faithful Christian that doesn't even take alcohol talkless of taken narcotics. She also said her husband only eats from two places; at home and at his friend's and only eats outside when he goes for a business trip like the last one.
After 2 months, Sir K went to Oga yemi's house to meet with his wife. But he did the unthinkable; he asked the wife to have an affair with him. He even said he had had his eyes on since the day he saw her but that his friend was only lucky to have her because he proposed first. He said as from that day he has been looking for an avenue to get back. When asked about his wife, he said he married her because of the pressure from his family members and that he is prepared to divorce her if Oga yemi's wife accepts his offer. The wife was shocked but firmly declined the offer saying she loves her husband and she's prepared to wait for him no matter what. It was then sir k opened up that he was the one who has been feeding Oga yemi with the strange chemical and that the antidote of the chemical is with him and he is ready to give it up if she accepts his offer.
Unknown to him, there was a CCTV recorder installed in the room. This captured all the event and as soon as he went out of the house, the wife went to report this in the police station and sir k was apprehended. The antidote was recovered from him and was administered to Oga yemi. Although it took sometime, Oga yemi became well and he decided to go see the person he called a friend. The first word he said when he got there was; "I thought you were a friend".
It was really a sad but true incident. May God protect us from evil people disguising as a friend.
A big thanks for reading this article. Do let me know of your thoughts.