Goodafteernoon how u doin??
Let's have fun gals. 🤗
* Rules. :
*Subscribe me first @Cristy
*Before You answer the Question, Mention your 5 Friends to participate here. (ex: @1 @2 @3 @4 @5 - My answer is A)
(Take note :* Please be honest. Don't Edit or Delete your answer, so Read Carefully the Question.)
*if you think your Answer is Wrong then You can mention Again Another 5friends and comment your answer. (Should not be the same as the first you mentioned) : You can do it this again and again 😊.
*Last. I will Upvote tommorow The right Answer at 12:nn (ph time)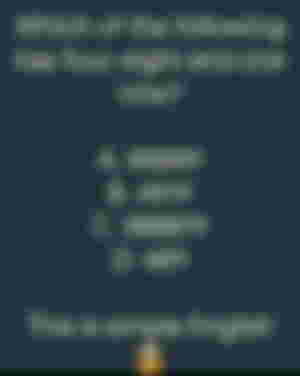 Goodluck 🤗💖