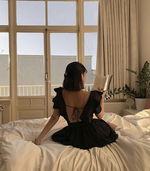 Are you a college student at the moment? If yes, what's your course?
Are you an incoming college student? If yes, what are you planning to take on?
Did you already graduate from college? If yes, sana all. Joke hahaha. If yes, what was the course you took?
What is your "why" behind your chosen courses? 🤔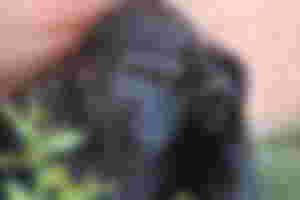 In my case, I chose BS Architecture as my course. I am now a 2nd year college student at a university that doesn't have any tuition. (Share mo lang? LOL.) I always feel good whenever I think that I have $0 tuition because it makes me feel less of a burden to my parents. Hahaha. 😆
Since I was a freshman last year, most of our professors ask us to write explanations on why we chose our degree program.
I thought of sharing my reasons on this platform also. Here it is...
Why did I choose BS Architecture as my degree program?
Architect as a profession or studying architecture is something that I didn't fantasize about when I was a kid. Because when I was a kid, what I dreamt of becoming are to be a:
nurse (because their white uniforms are pretty)

fashion designer (because I love designing clothes for my paper doll back then, I mentioned it already in this article: I Had the Best Childhood in the Philippines)

cake decorator (because it's very satisfying to watch someone decorating a cake hahaha)

doctor (because of k-drama hahaha raise your hand if you was also influenced)
I think I have other ambitions aside from those when I was still a kid but I kinda forgot them.
Those are amazing works, you know but my reasons are very petty. Haha. Not until I turned 15-year old. I was in Grade 9 when I chose Technical Drafting as my TLE (Technology and Livelihood Education) course. From then on, things about construction, designs and other stuff regarding those began to take on my curiosity, and I want to do something with it, perhaps satisfy or fill up the curiosity of mine. So I continued studying Technical Drafting until Grade 10. Then I took STEM (Science, Technology, Engineering, and Mathematics) as my strand in Senior High School because teachers suggest that it is the strand that fits my desired course.
To be surrounded with people who have similar goals as mine boosts my motivation to pursue my dream course. Just by seeing other people create something was mesmerizing in my eyes. Seeing photos and videos about architectural structures increases my enthusiasm to be more in depth in this field. It inspires me that if someone can do it, I can do it as well. I am fond of things that have to do something with creativity.
Being an Architect is a very creative profession, the additional and exciting part is the fact that you could have made something completely from scratch that will turn into reality.
As time goes on, I become much more interested in how buildings could influence our mood, behavior, and the way we live. Most of our lives are spent inside a building – through the use of architecture, I can provide a good impact to other people. I aspire to build a sustainable building which improves our lives while protecting our environment in the future. The building industry has the capability to reduce negative impacts upon the environment through design.
Hopefully, the learnings that I am going to acquire while being a student will help me in attaining a sustainable building with my own plans and designs in the near future.
My Architecture skills which include artistic and drawing ability are yet to be improved. By taking this course, I believe that I will be able to enhance these skills. Just like my fellow classmates, the main reason why I chose this course is because I see Architecture as my passion. But I know that passion isn't enough to keep moving forward, that's why I am going to practice along the way as best as I can.
I believe that architecture is more than just drawing and its aesthetic. There is something that other people don't actually see behind those plans on blueprints.
That's my "why" behind my chosen course.
How about you, guys? Have you ever thought about it? Share it on the comment box.
Anyways, the man in the photo attached is Architect Llyan Oliver Austria. He's known as a Filipino Architect YouTuber aka "big brain". If you watch his vlogs, you know it. He's one of my favorite architects. I've been watching his vlogs ever since he only has around a hundred subscribers. Watch his vlogs, guys! You will surely gain so much knowledge. 😉
As always, thanks for reading! 💖
---
Special thanks to @Pichi28 for the generous sponsorship. I highly appreciate your support! 😄
---
Previous Articles:
Get to know me more on my noise.cash: CrazyRichFilipina
Date Published: August 12, 2021

Sponsors of CrazyRichFilipina