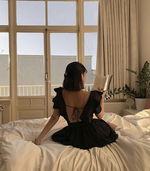 If you live in the Philippines, I bet you are already familiar with the kpop girl group 2NE1 since their first song "Fire" way back in 2009 which was 13 years ago. Almost every Filipino know 2NE1 because of Sandara Park or Dara and with their debut hit song as well "Fire" which I already mentioned.
I was 12 years old at that time when I knew about them because of their songs "Fire" and "I Don't Care".
I just casually listen to them because their songs are played on radio, TV shows, and they are even on lyrics songbook or something.
It was when I was in Grade 6, 2013 I guess, when I became a fan of them and up until now.
As a Blackjack (2NE1's fan), here are my favorite moments of my favorite KPOP girl group!
2NE1 debuted on May 17, 2009. It was my 8th birthday. I probably don't have any idea back then when they debuted, but I consider this a favorite moment because this is their start of being a legend as a new k-pop girl group.
They released and performed their first song "Fire" which literally was a fire song back then because it was a well-known song and they also immediately become a popular new group.
I grew up listening to 2NE1 songs ever since their very first release of "Fire". I was still a kid back then but I still remember how popular the song was in our country which is the Philippines. I guess one of the factors why it became so popular is because of Sandara Park, who is known to be the Pambansang Krung Krung back then. It was also popular in other countries. Followed by their next song "I Don't Care" which has also become a hit. I can still vividly remember that we had a song hit book back then wherein you can see the lyrics of famous songs. And I would sing their songs even though it is in the Korean language.
When I stepped on Grade 6, that's where I started to become a fan of 2NE1 or a Blackjack (2NE1 fan). I had my other 3 friends back then, so we are 4 in total that started to become very into 2NE1. And since they have 4 members and we are 4 too, there were times where we pretended that we were 2NE1. Hahaha. Such fun times.
This was on May 17, 2014. I turned 13 years old by this time while 2NE1 celebrated their 5th year anniversary at Mall of Asia Arena, Manila, Philippines.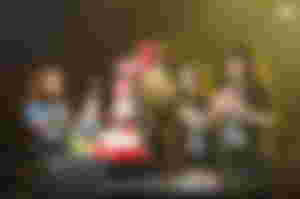 I didn't get to attend because I was still very young and had no money at that time. Even though it's impossible... how I hope that they'll have a concert again now that I'm a grown-up and have enough money to attend their concert.
Everyone thought that CL was the only one who's gonna perform, but CL secretly invited her whole group and gave a surprise performance. I was 14 years old at this time and I cried watching them perform.
This one is very recent, it was just this April. CL was the only one that was invited but she brought the other 2NE1 members again with her because she really want and love to perform with them. I'm glad that 88rising agreed. CL, the best leader indeed!
This performance of them was the #1 trending worldwide. Even if 2NE1 was on a long hiatus and was disbanded, people still acknowledge them as one of the most legendary kpop groups.
Those are my favorite 2NE1 moments as a Blackjack (2NE1's fandom). I will forever support them as a group and individually. ❤️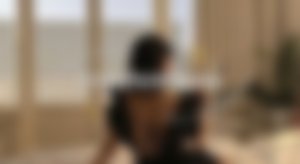 Don't forget to upvote if you like this article. And subscribe for more content!
I write things that spike my interest such as finance, investing, kdrama, kpop, architecture, my learnings, and misadventures.
Maraming salamat sa pagbabasa at hanggang sa susunod na artikulo. Paalam!
P.S. A huge thank you to @OfficialGamboaLikeUs and @foryoubtc09 for renewing their sponsorships. Your support is so much appreciated! 😊
---
My Previous KPOP-Related Articles:
Previous Articles:
Let's be friends on my noise.cash: CrazyRichFilipina
Date Published: May 10, 2022
Sponsors of CrazyRichFilipina