The Reapers Are Ready to Summon!
Today, I would like to introduce the Reapers NFT Collection!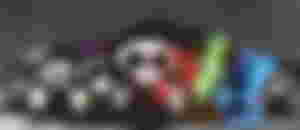 My name is Chu and I've been creating art in many ways for over 18 years and I designed the Reapers with the intention to become a full time artist. Before the Reapers collection was developed, I found myself in a very tough spot and my mind was in a dark place. I was searching for life, to be and feel alive again. Art is my passion and I want to inspire others to create what is in their hearts. This is a small combination of some of the pieces I've drawn recently.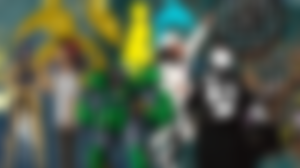 On this journey, I met a complete stranger, a terminal junkie that goes by zquestz. I met him through a friend that stood by my side through a lot of those dark times including the protest of the Dakota Access Pipeline in the Standing Rock Sioux Reservation that left me in a very traumatized state. Josh told me he could help direct me to another path, one that focused on my art, and away from the day to day distractions that had kept me away from my passion. He stopped me from going out and spending another day driving for Uber Eats and the Reapers project was born.
With our talents combined we brought death to the old life that wasn't working for me. Putting our best foot forward for weeks, we combined a lot of my childhood inspirations and implemented them into the Reapers to represent the truest parts of what my heart represents.
Then we made a journey together, to build our first NFT collection ever. A few fun facts:
We generated over 22GB of images!

We learned how to host all our assets on IPFS without relying on a centralized third party!

We open sourced all our tools. Hopefully people find them useful! A huge thanks to HashLips for their incredible contribution to the NFT space!
Many have asked what the future looks like.
Release the highest quality set of NFTs on smartBCH to date.

Build an active community around the Reapers.

Work with Oasis to list Reapers. (complete)
Work on additional NFT collections. Currently designing some Dragons!

Possibly a limited edition animated Reaper collection. This would be very small and only available to current Reaper holders.
Work on ways to interact with all the collections. This includes small games, battlers, etc. We intend to work with the community to build these advanced features for multiple smartBCH NFT collections.
Kaqinash (Thank You in Chumash) for joining us on this journey of artistic exploration and NFT creation!
For the latest details on the summoning, please visit https://reapers.cash/
To fund your smartBCH wallet please check out Vlad's video tutorial. Then you'll be all set to summon your Reapers when they launch!