[Tutorial] How to set up a SafePal wallet for Floyx tokens.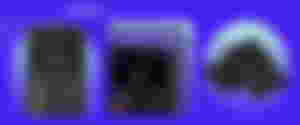 Hello everyone!
Did you know that it is also possible to add your Floyx Wallet to SafePal? And thus use your future $Floyx in a secure ecosystem.
SafePal in some facts:
Wallet created in January 2018 and supported by Binance since its inception

Used by more than 6 million users in 196 countries around the world

Supports no less than 48 blockchains

Regular updates every 2–3 weeks
SafePal also offers a hardware wallet to ensure the optimal security for your funds, the SafePal S1 Hardware Wallet, as small as a credit card, you can take it everywhere with you, discreetly, with its design accessories.
More information here, and on the SafePal website.
First, download it from your favorite Store, iOS, Android but also available as a Browser Extension (Chrome, Firefox and Edge)
Once this is done, click on 'Start'.
The first step to do is to set a password. Very important step. You must create a password of at least 8 characters, numbers, letters and special characters, upper and lower case. Only you should know it, avoid things too simple such as first names followed by a birthday, or places and symbolic dates for you. Be creative.
For the little tip, if you lose your password afterwards, don't panic. As SafePal says, they don't store any Passwords or Seed Phrases, so it will be impossible for them to help you if you lose or forget that first piece of information. Here is the advice they give: If you lose your Password, but you still have your Seed Phrase, you can uninstall the app and install it again, create a new Password and then instead of creating a new Wallet you will have to import a Wallet using your Seed Phrase (see later in the article to know more about the Seed Phrase)
Then validate the 'Terms of use'.
The next step is to create a pattern, choose something original.
This next step will allow you to create (or import) a new Wallet. Choose the first 'Software Wallet' and then 'Create a new wallet' (or one of the other options available if you want to import a previous Wallet)
Then enter your Password to proceed to the next step.
This new step is also extremely important, as much as the Password, or even more. Read carefully the information provided by SafePal and then click on 'Generate'.
The first thing to do is to write down the list of 12 randomly generated words on a piece of paper. It's very important to secure this information as it is the only information that will allow you to access your funds from any device. Do not take a screenshot, do not write it down in a document on your computer or in an email you send to yourself, do not print it, do not give it to anyone. The security of your funds is at stake.
Then enter your Seed Phrase in the right order, and click on 'Verify'.
You have reached the last step, you are asked to give a name to your Wallet.
To add a Floyx Wallet to SafePal, simply click on 'Currency Management' at the bottom of the screen and then type in the search tab 'Floyx' and press the '+' next to Floyx.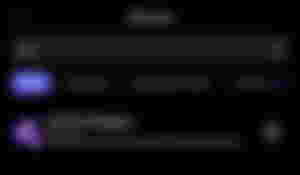 And that's it, you have your Floyx Wallet, with which you will soon be able to send/receive/exchange/buy $Floyx Tokens.
If you have any questions or need help with any of these steps, don't hesitate to join us on Discord / Telegram we'll be happy to help you.
Article posted first on Floyx Medium account. I am the author, and I have the rights (with Floyx's permission) to repost this article on behalf of Floyx