[Tutorial] How to set up a Klever wallet for Floyx tokens.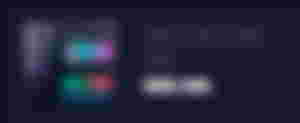 Hello everyone!
Have you ever heard of Klever?
Just reading the name we can't help but think of the word 'Clever', synonymous with 'Intelligent, Smart, …', and that's exactly what Klever is.
Klever is a complete and very easy to use mobile wallet, available to everyone. You don't have to be a confirmed amateur or a pro in the world of Cryptos to use their services.
Kelver in a few brief facts:
Mobile Wallet

dApps 20+ Blockchain

Token Creation

Staking & Passive Income

Trading

NFT

DeFi

and much more … more info in this article.
If you had to remember only 2 things about Klever, they are these:
Klever is a Non-Custodial Mobile Wallet, which means that you and only you have access to your private keys and funds. These will be secure and insured. When we hear (still recently) about all the sites and exchanges that are hacked with the loss of users' funds, Klever is the absolute security of your assets, at all times.

To take your Cryptos everywhere with you, choose KleverSafe, the most powerful hardware wallet on the market, easy to use, very discreet and with an intriguing design.
Now let's get to the point.
How to create your Klever Wallet and have an address to store, sell and buy Floyx Tokens ($Floyx)
The first thing to do is to download the Application from your favorite Store (iOS & Android)
You will be asked to read and accept the Privacy Policy.
Click on 'Create a Wallet'. Then create a 6-digit PIN code (avoid birthdays or number combinations that are too easy to guess) and confirm it again.
For the next step, be very careful, it's the Seed Phrase, the most important information you need to protect and keep safe. This random combination of 12 words will be used to restore your account if you change devices or if you lose your PIN code. It is also the only information that will allow you to access your funds anywhere, so it is important to keep it in a safe place (don't send it to yourself in an email, don't print it, don't take a screenshot, just write it down on a piece of paper!)
Once this is done, you will have to rewrite the 'Seed Phrase' in the right order in the application and validate. Read carefully the information and recommendations on confidential data & Seed before proceeding.
If you have a referral link you can indicate it in this last step, otherwise ignore it and go on.
You now have your Wallet, with which you will be able to receive/send your $Floyx soon and even buy some! as soon as they are available on the exchanges. You can now add Floyx Tokens to your list of Tokens in your Wallet by clicking as indicated by the arrow in the image below.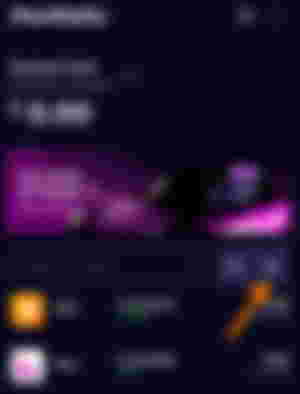 Then search for Floyx in the Tokens list.
For small and last information, it is possible to buy Cryptos directly from your Klever Wallet and all this quickly and simply, without the need of KYC or any other authentication, by using their partner Simplex. You will be able to buy Cryptos (for a minimum amount of 30$) with a Credit Card, Apple Pay or by bank transfer. (Personally I recommend you to buy Cryptos by bank transfer, the rates are much more interesting, you just have to wait a few days, for information I looked at how much it is possible to buy MATIC with 30$ when writing the article and here is the answer
21.94 MATIC for 30$ paid with Visa or MasterCard

32.86 MATIC for 30$ paid by SEPA & SWIFT transfer)
If you have any questions or need assistance with any step of the installation or configuration of your Wallet, feel free to join us on Discord or Twitter.
Article posted first on Floyx Medium account. I am the author, and I have the rights (with Floyx's permission) to repost this article on behalf of Floyx