Gift Card Scams
Gifting is a perfect way to show love to self and someone else, maybe friends or relatives. I believe that so many of us have sent and received gifts from someone especially loved ones. If you haven't given up you probably must have received it. It feels good to receive that special surprise especially when it is your dream gift.
These days, it is very easy to send gift cards across the world but one thing we should be mindful about is sending them to scammers. Early this year before I joined this platform, I got a friend request from a lady who became a very good friend of mine. She would send me texts every morning and thus, we built a friendship and got so close (virtually). One day she requested a gift card as her forthcoming birthday gift. I never intended to send her gift cards but rather sponsor it for her. Long story short, she wasn't real and it took me a longer time to find out. She blocked me when that happened.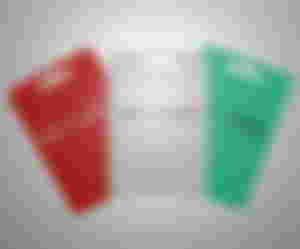 You might be asked to pay for anything by loading funds onto a gift card, such as an iTunes or Google Play card, then providing the recipient the numbers on the back of the card. They are attempting to con you if they ask you to do this. No legitimate company or authority will ever demand that you pay with a gift card. Scammers are anyone who requests payment in the form of a gift card.
Gift cards should not be used to make purchases. It's a scam as soon as someone demands payment using a gift card. Gift cards are popular among con artists because they are simple to locate and purchase. In comparison to certain other payment methods, they also offer fewer buyer safeguards. They function more like currency since once you use a gift card, the value is forfeit.
A scammer is phoning if they demand that you pay them with gift cards. Once fraudsters have your money and the gift card information and PIN, they are in control.
On a dating service, you meet someone amazing who later asks for your assistance because they need money. This romance con artist invents any tale to get you to send them gift cards. Stop. Even if they send you money beforehand, you should never send cash or presents to anyone you haven't met in person.
The con artist poses as a friend or family member in need and requests money immediately while asking you to keep it a secret from everyone else. This is a fraud. If you're concerned, end the call and give the friend or relative a call to make sure everything is okay.
Usually, the caller will advise you which gift card to purchase. They might advise loading funds onto gift cards like iTunes, Google Play, Target, or eBay. They may direct you to a certain retailer, frequently Walmart, Target, CVS, or Walgreens. They may advise you to purchase cards from different merchants so that cashiers won't become suspicious. Additionally, the caller might continue to speak with you on the phone as you load money onto the card at the store. Stop if this occurs to you. It is a scammer. They are all fake and request a particular card to send. If I was to give you, it would be a surprise, not a particular expectation.
If you already sent the card..
Keep the Steam card itself and your receipt for the Steam card, and check the card for the business's contact details, or conduct some web research to learn how to get in touch with the card issuer. If you can't locate the phone number on the card, do well to check google and you'll see more. We should be watchful on who we send gifts to.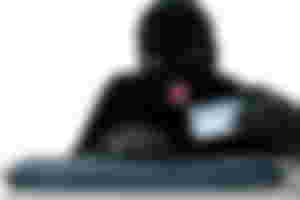 Thank you for your time as you subscribe and upvote.
@Celynjasmine
Lead image taken from pixabay